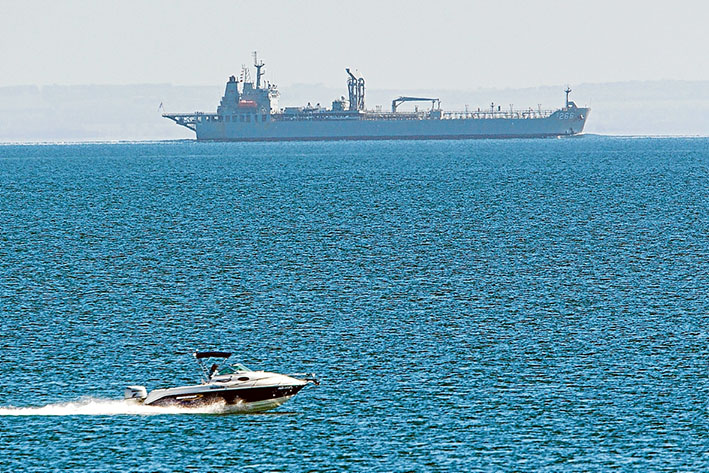 HMAS Sirius has sailed, but her presence off Mt Martha last week attracted many curious onlookers.
The Western Australia-based supply vessel proved a drawcard for sailors from naval training base HMAS Cerberus's engineering faculty who motored out from Rosebud pier on familiarisation tours.
The auxiliary oiler was built as a double-hulled commercial product tanker, then named MV Delos, and bought by the federal government in 2004.
Renamed Sirius, she underwent modifications, including the addition of a flight deck for helicopter operations.
The ship can carry over 34,806 cubic metres of fuel, including 5486 cubic metres of aviation fuel for helicopters. She can replenish two ships at a time, day and night, and has transfer points for fuel, water and stores.
Sirius is the first RAN ship to carry the name since the first HMS Sirius was commissioned into the Royal Navy in 1780 as flagship of the First Fleet.
The ship's name was selected because of its historical connections with the First Fleet and the important role that ship played in providing logistic support to the infant economy.
Her motto is "to serve and provide".