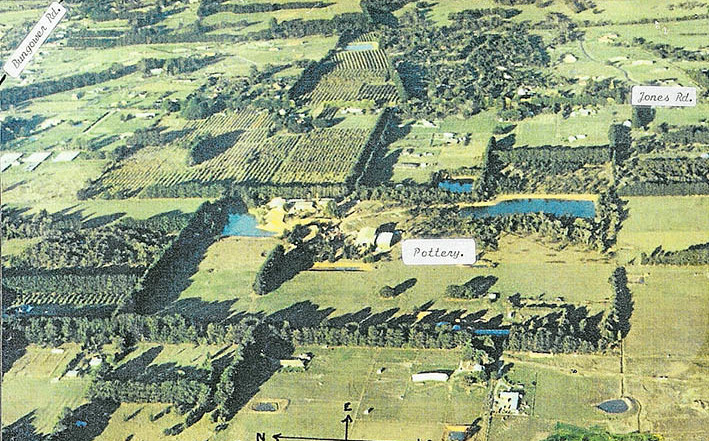 TYABB and District Ratepayers Group members affected by the ramping up of clay mining operations near their homes were yesterday (Monday 11 April) awaiting documents proving the owner's continuous use of the site.
Spokesman Alan Robinson said he had made application under freedom of information for the documents and had been advised they "are imminent".
Continuous use is regarded as the linchpin in Bayport Group's securing of an ongoing quarrying permit for the Pottery Rd site first mined in 1964.
He said shire officers had earlier claimed they had "no choice" but to confer mining rights because Bayport was able to demonstrate existing and continuous use rights on the site.
"In other words, the land had been used for the purpose of quarrying clay, continuously, for 15 years prior to 2008, with a break of no more than two years," he said. "That was the year council signed an agreement with Bayport that confirmed their rights to mine clay under the original 1964 permit."
Mr Robinson said, despite recent meetings with shire officers and the Department of Economic Development, Jobs, Transport and Resources, residents "were still in the dark as to what evidence was supplied by the quarry owner to demonstrate that the land had been in continuous use".
"We had made a number of requests to both Mornington Shire and the department, including a formal application under FOI, to be allowed to see copies of the documents that would provide evidence of continuous use, and, hopefully, that information will be contained in the FOI documents being distributed this week."
Bayport Quarries management would not comment last week. Their permit allows mining and transporting of clay 7am-6pm weekdays, and 8am-1pm Saturdays.
The shire has circulated a traffic management plan to address potential traffic issues.
Residents who live adjacent to the site say that, for years at a time, the area was locked off and unused. "Some, who have been here 20 years or more, cannot remember any activity on the land until around October last year when Bayport commenced digging and transporting clay for a contract," Mr Robinson said.
"At that time the activity lasted about a month and the disruption was so great as to raise grave concerns in the community. If this had occurred previously, even at a reduced level of activity, residents would certainly have noticed, and concerns would have been raised much earlier."
Nearby residents were advised by letter that clay quarrying would resume Monday 4 April through to the end of July. Work appeared to have been postponed because of rain last week making the site unworkable.
"Once again, [the works] raised the spectre of an industrial open cut mine operating right in the middle of a residential community," Mr Robinson said.
"Looking at the bigger picture, we are still asking ourselves how any of the authorities involved could have allowed this situation to happen, given the significant changes to the residential landscape since 1964."