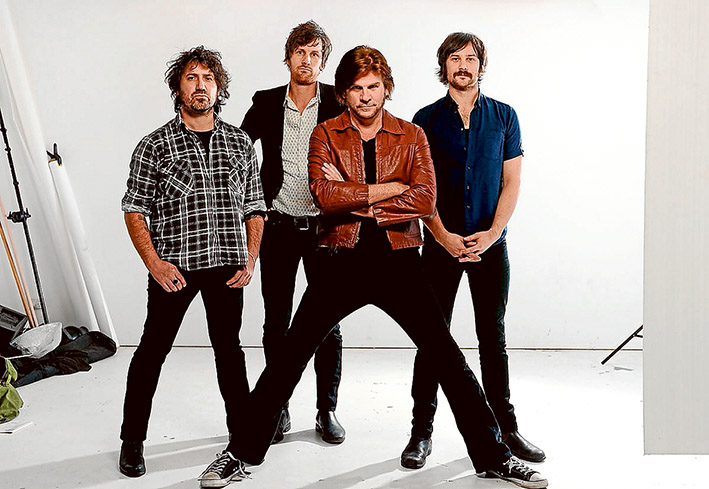 It's hard to pin down exactly what kind of impact Tex Perkins has had on the Australian music industry, or on music more broadly. He's not your typical front-man superstar, yet he'd be more widely recognised than the lead singers of most modern-day pop groups. He's been making music since for more than 30 years, but is barely a smidge over 50 years old. Although he did find his feet and a degree of early success with the group Thug, how did he gain so much fame and notoriety without a prominent campaign vehicle like Jimmy Barnes' Cold Chisel, INXS' Michael Hutchence or Nick Carter's Backstreet Boys?!
In all seriousness though, the bands he has played with – many of which he spawned – have been fleeting firecrackers at worst, but recurring, transient successes all the same. The real secret to Tex's success in pioneering songs (and bands) lies in the talent he seeks to amass every time the creative juices start flowing. Whether it's Don Walker or Tim Rogers, Tex has pretty much worked with them all at some point in his life.
Despite being a "father" of classic Australian pub rock, it's still surprisingly difficult to put his hits into a nice little genre-specific box. It helps to look at his methodical musical evolution, and the people he worked with, from his maiden "cowpunk" outfit Tex Deadly and the Dum-Dums all the way up to his latest supergroup – and it is indeed a supergroup by any definition of the word.
The Ape is fronted by Tex and made whole through the presence of riff legend Raul Sanchez (Magic Dirt, River Of Snakes, Midnight Woolf) on guitar; Gus Agars (The Vandas, The Gin Club, Chromenips, Mike Noga and the Gentlemen of Fortune, The Dark Horses) on drums and Pat Bourke (Ladyboyz, Mike Noga and the Gentlemen of Fortune) on bass and piano.
For those who came to know and love him through Tex Perkins and the Dark Horses, the air of familiar grunge and crunchy distortion will be comforting. For those Tex Perkins newbies, however, it's important to draw a distinction between this effort and his prior work.
Perhaps this distinction is best embodied in the band's name – The Ape is the first Tex Perkins project in a long time to lack Tex Perkins in the name. Think the Dark Horses, Tex, Don and Charlie, TnT, the Tennessee Four and even "his Ladyboys," a tongue-in-cheek response to the demands of the record companies.
And yet, he proudly proclaims The Ape as "the best thing I've ever done, or will ever do" – a phenomenally bold statement for a rocker of such pedigree. Whether or not listeners will agree with this sentiment remains to be seen. Get to the Grand Hotel in Mornington on Friday, 27th May to see how he performs on stage with long-time friend and internationally-recognised Australian guitarist Charlie Owen. It'll be a gift to the senses and an honest display of technical mastery.
If you're lucky, the legendary rocker might even slip in a few songs from The Ape for your perusal. And who knows… he's spent some time in the recording studio in recent history, so you never know where he'll pull out a new hit!