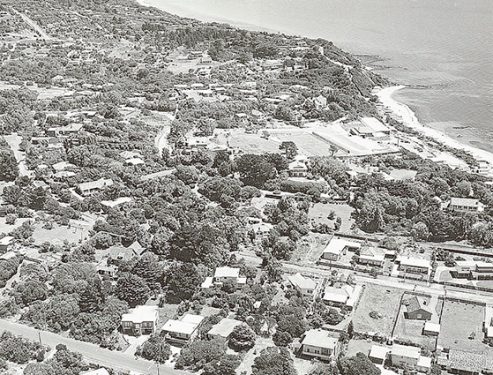 THREE authors have started a crowdfunding campaign for funds to publish a history of Mt Eliza's famous Ranelagh Estate.
Ranelagh was designed in 1924 by world-renowned American architects, planners and designers Walter Burley Griffin and Marion Mahoney Griffin, who came to Australia to direct their winning international design for Canberra.
During their time in Australia, the Griffins also created town plans for Eaglemont in Melbourne's eastern suburbs and Castlecrag in Sydney as well as designs for Newman College at the University of Melbourne and the Capitol Theatre in central Melbourne.
Ranelagh – A Special Place has been written by Dr Meg Breidahl, Diane Dick and Victoria Grounds, whose combined time as residents of Ranelagh is more than 100 years
The work traces the history of Ranelagh from pre-history to the present.
Ranelagh is listed on the Victorian Heritage Register and classified by the National Trust.
Co-author Victoria Grounds, a retired architect who started life in the heritage-listed Betty Ramsay House on Ranelagh Estate, said the place in history of "this unique seaside corner of the Mornington Peninsula" was often overlooked. "This is the first time a detailed history of Ranelagh Estate has been recorded," she said.
"Ranelagh remains an outstanding example of the Griffins' progressive environmental and philosophical ideals."
She said the book would comprise about 200 pages of text, coloured illustrations, maps, walking trails, copies of original documents, photos of local identities, well-documented history and local gossip. "Many historic photographs have never been published."
The book would appeal to tourists and locals alike, she said.
The authors are seeking financial support from local residents, businesses and through a crowdsourcing website.
For details, email: info@clearcomfort.com.au
Donations can be made on the crowdfunding website: www.gofundme.com/y4yhth6s