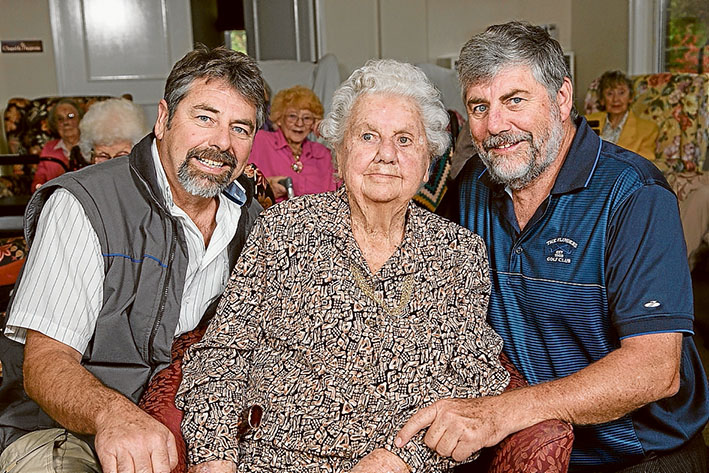 MEMORIES of happy holidays at Merricks beach in her married years proved an irresistible attraction to Shoreham resident Dorothy Ellen Johnson as a place to live in her retirement.
After moving to the Mornington Peninsula to live at Shoreham House 10 years ago she celebrated her centenary, surrounded by family and friends, on Monday last week.
"What a fabulous century she has had," son Phil Johnson said. "She has experienced everything from steam to electricity, lived through two world wars and the Roaring 20s, danced to rock 'n' roll and the twist – she's seen it all."
Mrs Johnson – nee Tamblyn – worked for Coles stores in the 1930s as a 20-year-old, helping sales girls set up their departments, while travelling from store to store all over the city and even to Western Australia.
She married Mervyn Johnson in 1950 and they moved to Syndal to bring up their three children: Phillip, Ian and Rodney.
Mervyn was an engineer with the Melbourne City Council whose parents had a holiday house at Merricks – one of the oldest having been built in 1927. The family loved their holidays by the seaside, and always thought of the place as their second home. Mervyn died in 1983 and they spent 33 years together.
But Mrs Johnson has many happy memories of their life together and of holidaying at Merricks beach. It was just the place for Mrs Johnson to live in her later years.
Helping her celebrate on Monday last week were her sons and their wives, four great grandchildren and six grandchildren.