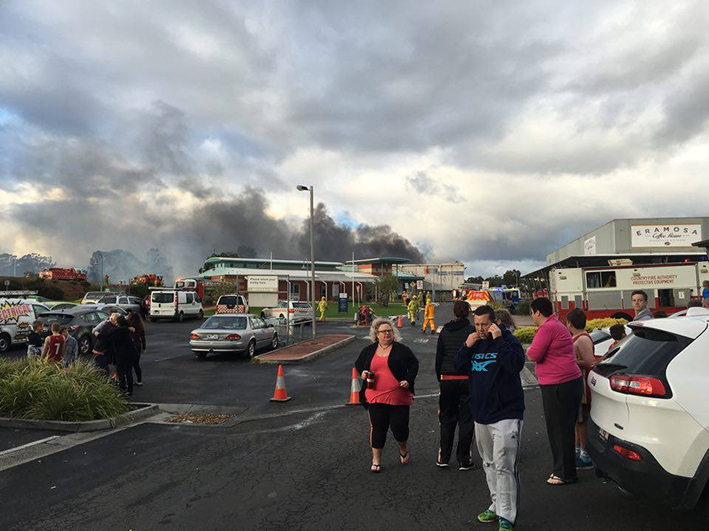 Emergency crews are on the scene of a giant blaze that has destroyed the basketball stadium in Somerville this morning.
The alarm was raised shortly before 7.30am and the fire quickly spread. Units were called in from the surrounding area, but nothing could be done to save the structure, which has been completely destroyed.
By 9am, with the fire still burning. the roof of the stadium had collapsed.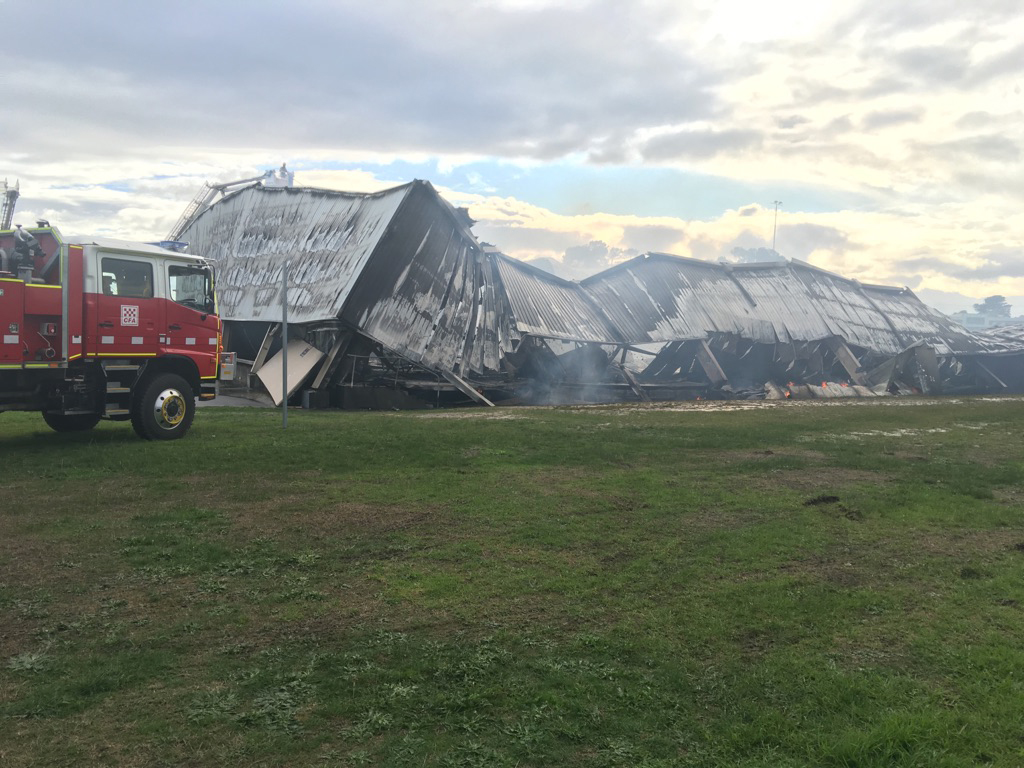 Sixteen units are still fighting the remnants of the fire, and a warning has been put out for people in the surrounding area to keep windows shut to protect them from the effects of the smoke.
The News has been told by witnesses to the fire that four youths were seen running from the stadium shortly before the flames took hold.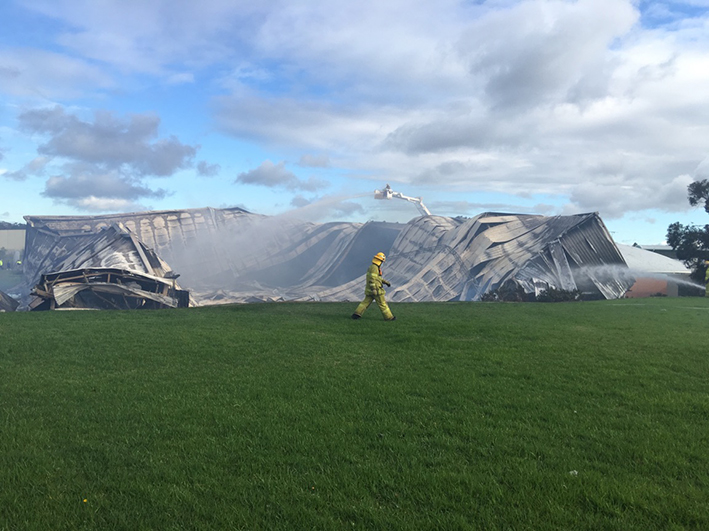 UPDATE: 9.15am. Police have now taped off the area and established a crime scene. Radio reports are stating that it is believed the fire was lit underneath the building by kids, who have then fled the scene.
An aerial unit is continuing to douse the basketball stadium, as the fire continues to smolder.
The administration section of the Somerville Community and Recreation Centre has suffered damage from the fire, but that section of the building has not been destroyed by the fire.
Click here to view a video of the fire, taken by Gary Sissons.