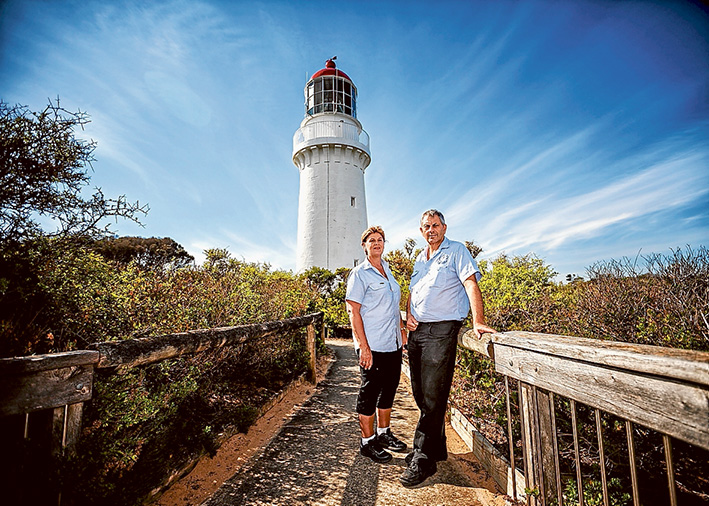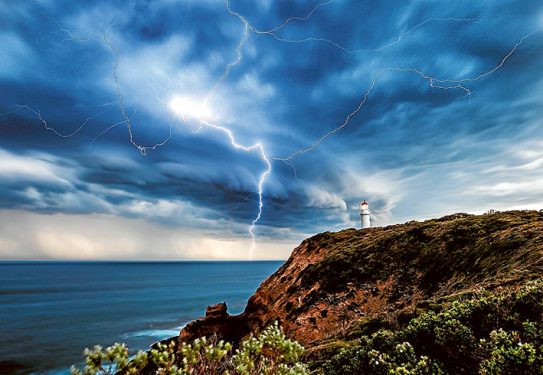 CAPE Schanck lighthouse keepers Tony and Prue Sheers have said goodbye to their former workplace and B&B accommodation business after 20 years, with the 1859 light coming under the control of Parks Victoria this week.
Parks has assumed the day-to-day running of the site until, it says, a commercial lease is signed with a new tenant. It will offer free visitor access into the light station reserve from Wednesday 4 May. Visitors will be able to explore the reserve grounds during normal park opening hours.
The car park, picnic areas and toilets are open, while access to the surrounding scenic features via walking tracks, lookouts and boardwalk at Cape Schanck are unchanged.
The Sheers revelled in their role and regarded it as a rare privilege to guard and protect such a precious treasure at the most southern end of the peninsula – as well as upholding a tradition steeped in history.
For the couple, having the occupation "lighthouse keeper" stamped in their passports was an unexpected bonus, and came at a time when they were considering semi-retirement.
"One day Tony just came home from work and said 'How would you like to run a lighthouse?'" Prue said. "That was 20 years ago and we are just finishing up now."
The couple were involved in hospitality and running B&Bs all their lives, so taking over the lighthouse was easy – with Prue's fascination for history making it a perfect match.
History abounds, with 59 spiral steps leading up the 21 metre limestone tower, with the original counterweight still hanging down the centre.
The beam shines 48 kilometres out to sea, with its 1000-watt globe still sitting in its original mercury bath.
The Sheers will continue living at Fingal while running a motel in Ballarat.