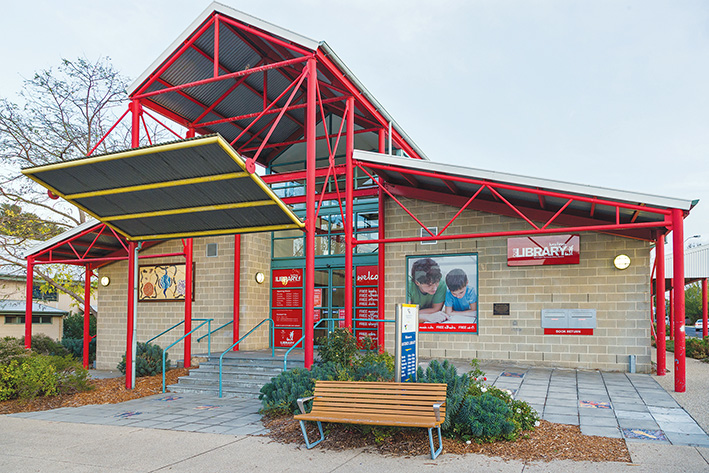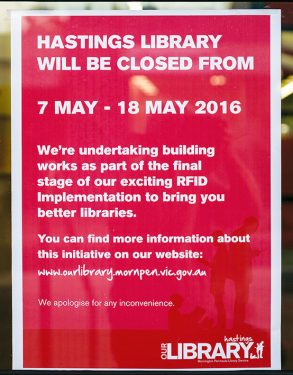 STAFF at Mornington, Rosebud, Hastings, Somerville and mobile libraries are shocked by a restructure which will see many lose their jobs.
In the firing line are four children and youth services librarians, one full-time and one part-time mobile library position and six full-time and one part-time collections management positions.
All of the shire's 20 library officers, who are mostly employed part-time, are believed to be going, but exact numbers are yet to be announced.
Two staff on leave overseas were said to be unaware their jobs have gone.
Australian Services Union organiser Prescilla Schwalger said seven librarians on Band 5 had been offered voluntary redundancies as their roles were "substantially "changing.
She claims fewer staff will be expected to take on more responsibilities and that all staff being made redundant could apply for nine new positions but doubted many of them would meet job selection criteria.
"In its basic format it looks as though the council is trying to get fewer staff to provide the same level of service," Ms Schwalger said.
"It has been a shock to everyone that this has happened. Some changes are positive but there's not been enough consultation between management and those doing the actual jobs."
Shire CEO Carl Cowie said there would "be no reduction in any of the current hours or types of services" from a library user's point of view.
"In fact, there should be a noticeable increase in staff, both on the library floor and other community venues, able to assist and guide library users," he said.
Staff were told on Monday last week and asked to provide feedback on the proposals by Thursday and Friday, with a decision to be made today (Monday 9 May).
The union representative Ms Schwalger said she had been unable to get clarification from the shire's human resources department on how the restructure would work.
She said the council met with staff on Thursday with more meetings scheduled for Friday to get feedback and also to see if anyone would volunteer for redundancy. "I can confirm that four staff opted to take redundancies."
Ms Schwalger said she had represented staff in restructures in the shire's leisure, customer service, economic development, libraries and engineering departments since Mr Cowie was appointed in late 2014.
"[The restructuring] does not look like slowing down anytime soon either," she said.
It is believed the shire is planning to contract out its leisure centres, including Pelican Park, Crib Point pool, Somerville Recreation Centre and Civic Reserve Recreation Centre, Mornington.
"The council is one of the biggest employers on the Mornington Peninsula and, with ongoing job cuts, I am not sure how the [local] economy can survive," Ms Schwalger said.
"The sad part is that many staff made redundant recently, or in the past, have years of experience and leave on extremely stressful terms."
Many of the affected staff have been at the libraries for years. One, who has served for 33 years, was so upset by her redundancy that she would not accept a morning tea farewell.
"The reforms will ensure that the excellent library service provided by the shire continues to improve to meet the community's growing needs," Mr Cowie said.