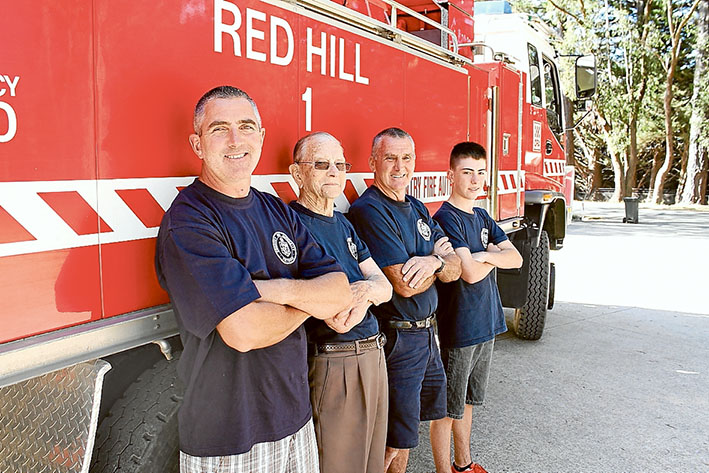 THE Setter family, of Red Hill, has had a long and fulfilling association with the local fire brigade.
"Dad was one of the founding volunteers, and is still in the brigade and it seemed to follow on. It's just something we do as a family, and now my son's in it, and his son's in it and most of our wives as well," Darrel Setter said.
"The brigade organised a unit citation for our family four years ago. It was just our normal annual dinner, and – being the captain – I had no idea about it. The night was quite overwhelming, especially from dad's perspective, as recognition of his contribution over his long career. Roy Setter is up for his 65th year of service this year and I think he was pretty chuffed with it.
"The citation was for all of us: my dad, mum Royal, my eldest sister Yvonne Williams, brother Ernie and his wife Lorraine, my other sister Judy DiGregorio, myself and my wife Denise, as well as for my son Anthony and his partner Joanne Tyrell.
"My grandson, Lachlan, now has ambitions to become a permanent firefighter. When he was a baby he was up around the fire station all the time."
Mr Setter accepted the citation as recognition of his family's long and valuable service to the community.
"We were all pretty chuffed," he said.                                        
First published in the Southern Peninsula News – 10 May 2016