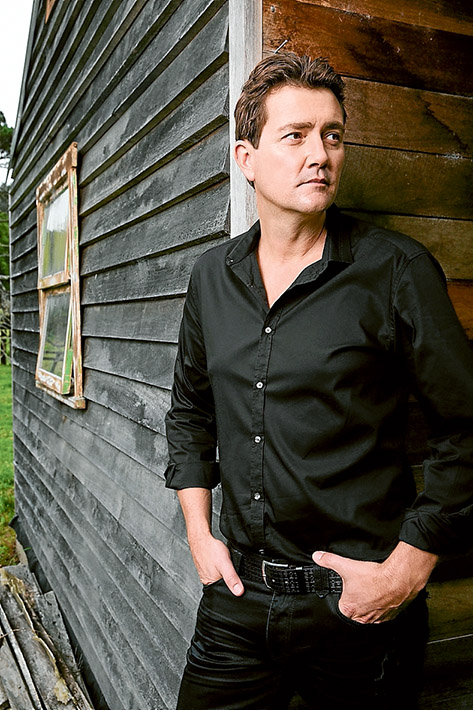 With a career spanning almost twenty years, half a million album sales, gold and platinum albums and eight Golden Guitar Awards, Adam Harvey is back in black, telling the story of Johnny Cash with country music belle Catherine Britt.
The Man In Black has been reloaded after two sell-out seasons at the Sydney Opera House and an 18-month Australia-wide tour. The acclaimed show, originally starring Tex Perkins narrating the life of Johnny Cash, won a Helpmann Award for Best Contemporary Australian Concert.
Starring in this year's tour of The Man In Black, Adam Harvey is one of Australia's most popular and enduring recording artists. "My Dad brainwashed me with Johnny Cash records when I was a kid and I've loved his music for as long as I can remember… it's a great privilege to tell the story. He had an incredible rollercoaster of a life and his music reflected that," Adam explains.
He'll be taking up the mantle of The Man In Black with Catherine Britt, revealing the tumultuous love story and singing the timeless classics of country music legends Johnny Cash and June Carter.
During the mesmerising two-hour performance, Harvey's full-bass voice booms out the lyrics to 20 of Cash's best-known songs including Ring of Fire, I Walk the Line, Folsom Prison Blues, A Boy Named Sue, and Jackson, all with the boom-chica-boom rhythms of his band The Tennessee Three.
Following Tex's efforts with the show, Adam and Catherine have really made it their own. Says Catherine, "I've never really done anything like it before… but it's Johnny Cash's story and music, and it doesn't get much better than that. It's so well written, it's challenging and the songs are just so great. It feels fresh every time we walk on stage!"
The duo have been friends for years, and have immense respect for each other's musical abilities – a wonder to behold on stage, and the possibilities are almost endless. "We're talking about doing some overseas stuff… I'm up for anything!" notes an excited Catherine.
They're playing at the Frankston Arts Centre on Friday, 3rd June.
Tickets available online @ www.thefac.com.au or call 9784 1060.