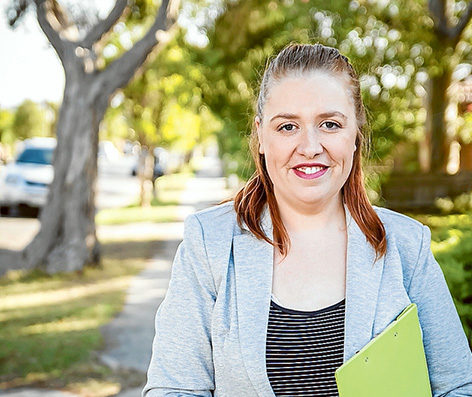 THE state convenor the Australian Greens Willisa Hogarth is standing for the seat Flinders in the 2 July federal election.
Held by Liberal Greg Hunt since 2001, Hogarth nomination for Flinders follows that of Labor's Carolyn Gleixner.
Mr Hunt is the current environment minister and both the Labor and the Greens candidates have signalled they will be attacking what they see as the government's failure in that policy area.
"This is going to be a campaign where the Greens remind the Coalition that they can't get away with leaving the environment out of the conversation." Ms Hogarth said.
Ms Hogarth said last week's federal budget "really cements the fact that Mr Hunt and his team have no plan to tackle climate change".
She describes herself as having a "strong history in the energy industry" and is "determined to advocate for the possibility of a renewable manufacturing industry in Flinders".
"The government has some fantastic opportunities to encourage investment in real jobs in places such as Hastings. But with Mr Hunt approving the continued cut to the renewable sector, it's no surprise there is no investment in this new technology in Australia," Ms Hogarth said.
Both Ms Hogarth and Ms Gleixner stood unsuccessfully for the 2014 state election, Ms Gleixner in Nepean against sitting Liberal Martin Dixon and Ms Hogarth "as a support candidate" for the Upper House seat of Eastern Victoria.
Ms Hogarth says she is backed by Greens branches on the Mornington Peninsula and Bass Coast Shire.
"The growth of support in our area has been very exciting, but it also shows that the people of Flinders are sick of being forgotten. They're looking for more than what the old parties can offer them," she said.
Ms Hogarth, a mother of three, is retraining as a secondary teacher and works part-time for a not-for-profit education focused organisation.
---
Sign up to vote
ENROLMENTS to vote in the July federal election close 8pm Monday 23 May.
Electoral commissioner Tom Rogers said all Australian citizens aged 18 years and over – including 17 year olds turning 18 on or before 2 July – are required by law to enrol and vote in the election.
"Enrolling and voting is compulsory. If you are not enrolled, you can't vote in the 2016 federal election," Mr Rogers said.
He said anyone who has moved in the past three years should also ensure their details on the electoral roll are correct.
Enrol online at aec.gov.au  or check details at aec.gov.au/check or call 13 23 26.
Enrolment forms are available from at any AEC office or Australia Post outlet.