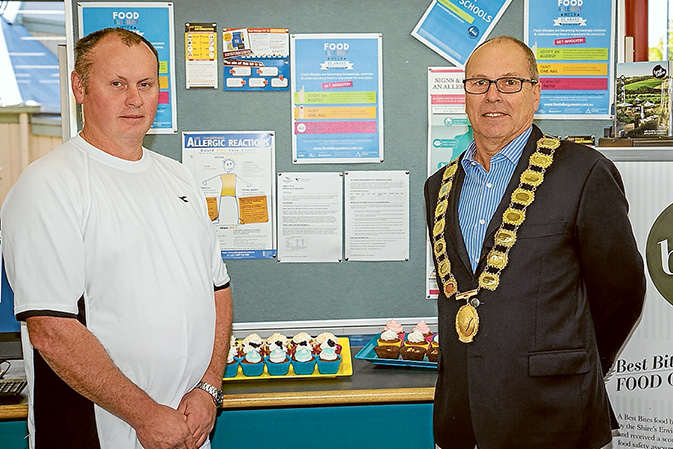 IT'S Food Allergy Week, and parents, families, teachers and food businesses on the Mornington Peninsula are asked to help raise awareness of allergies and best practice allergy management.
Allergy & Anaphylaxis Australia president Maria Said says Australia has one of the highest reported incidences of food allergies in the world.
"One-in-10 babies born in Australia today will develop a food allergy. With so many children and adults at risk, the key was to ensure members of the community can help prevent allergic reactions from occurring, can recognise the signs and symptoms of a reaction, and know what to do in an emergency," she said.
"Not only does this help in reducing hospitalisation rates, in some cases it potentially prevents death."
Get involved by:
Painting one nail to symbolise that one-in-10 babies born in Australia will develop a food allergy, Make a donation at foodallergyaware.com.au

'Adopt an allergy' for one day to better understand the challenges allergy sufferers face every single day. Set up an Everyday Hero fundraising page for friends and family to sponsor you

Download a badge from foodallergyaware.com.au
Hold a community event to raise awareness and/or funds
Mornington Peninsula Shire hosted an allergy information session on Tuesday 3 May for food businesses and community groups to assist them become more allergen aware.
Free allergen resources are available at all shire customer services centres. Details: 5950 1865.
First published in the Southern Peninsula News – 17 May 2016