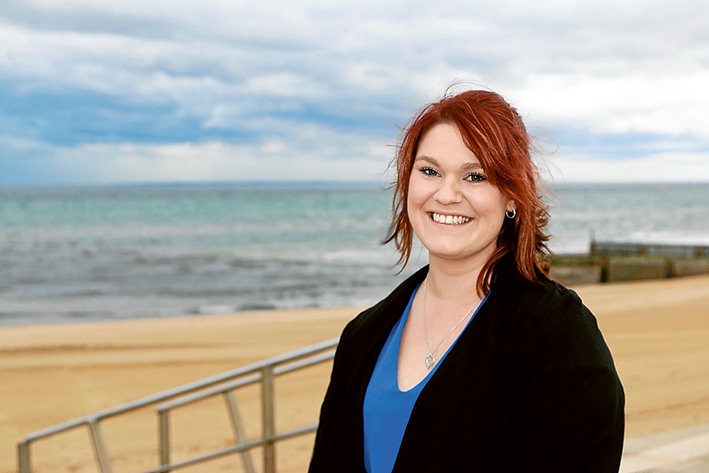 JODIE Hinton is a mentor for young people. But it wasn't always this way.
Growing up, she struggled with her mother's behaviour. "I had no idea my mum had a mental illness," she said. "I used to be embarrassed of my mum and the way she acted, and I always knew she was a bit different but I never understood why."
Things are clearer now, thanks to the Satellite Champs program, designed for those aged 8-12 years with parents affected by mental health disorders, such as schizophrenia, depression, personality disorders and bipolar affective disorder.
The program provides information about mental health, helps reduce social isolation and helps children and families develop coping strategies and a personal safety plan for when their parent is unwell. A similar program for parents ensures they and their families receive complementary information and peer support.
"Families are greatly impacted by the experience of supporting a loved one with mental illness," Mental Health social worker Tim Twining said.
A member of the youth mental health team at Peninsula Health, he said children, in particular, can struggle to make sense of this experience and did not have a framework in place to understand the changes they saw in their mum or dad.
"The Champs program provides a much needed intervention to address the needs of vulnerable children in a safe and nurturing environment," he said.
Mr Twining is the lead facilitator for the Frankston North Champs currently under way. The program works alongside Anglicare Victoria, Peninsula Health Mental Health Services, the shire's Youth and Family Services, Good Shepherd Victoria and New Zealand, Family Mediation Centre, Alfred Health Carer Services and Frankston City Council.
It is free and runs after school in Frankston, Mornington, Rosebud and Hastings.
Since it began in 1996 many young people – like Ms Hinton – can now support other children and young people with their knowledge.
"At Champs I learnt about the different types of mental illnesses, the symptoms, who my supports were, and what I could do if mum became 'ill'," she said. "I had a better understanding of my mum. I learnt how to deal with her actions and how to take care of myself. I learnt that I wasn't alone. I made friendships that I still have today."
Ms Hinton now studies youth work and is a residential youth worker and volunteer lead tenant for two autistic young people.
Frankston Mornington Peninsula has a large gap in mental health service delivery, support, and information for those aged 8 to 12 years.
Research has shown significant benefits gained by children participating in Champs programs, organisers say.
Details: call program coordinator Suzanne Heppell, 9781 6733, or email suzanne.heppell@anglicarevic.org.au