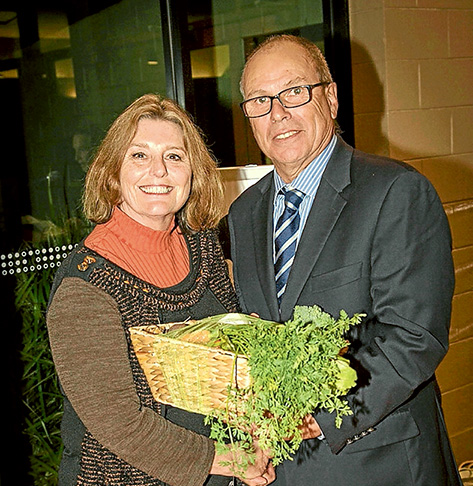 SOME of the Mornington Peninsula's most outstanding food businesses were presented with the shire's Best Bites Food Awards by the mayor Cr Graham Pittock on May 9.
Joint winners of Restaurant of the Year, Blairgowrie Yacht Squadron and Hummingbird Eco Retreat, Red Hill, received recognition for their excellence in nutrition and healthy eating, tobacco control, waste and recycling, energy and water efficiency and access for all.
Merchant and Maker, McCrae, and Merricks General Wine Store were joint winners of the Cafe of the Year.
Innovation joint winners were Merchant and Maker in McCrae and Mock Orchards in Red Hill, and Foxey's Hangout in Red Hill was awarded the People's Choice Award for food businesses.
Finalists in each of these categories were judged by an independent panel. Best Bites Food Awards is a Mornington Peninsula Shire program that recognises businesses in the areas of healthy eating, tobacco control, sustainability and access for all.
Other category award winners were:
Delivered Meals Service Rosebud (Aged Care), Harmony Bed and Breakfast Fingal (Bed and Breakfast), St Josephs Catholic Primary School Crib Point (School Canteen/Child Care), Ritchies Mt Eliza (Supermarket) and Palamara Fruits Mt Eliza (Take Away).
"The Best Bites winners set great examples within the local food industry by ensuring that our community has access to safe, healthy and sustainable food," Cr Pittock said.
Nominations are open for the 2017 Best Bites Food Guide and Food Awards until . July 15. The shire is encouraging customers to nominate their favourite food business for a Best Bites Award by emailing food@mornpen.vic.gov.au
Finalists for the 2017 Best Bites Food Awards will be announced in September .
For details contact Peter O'Brien  on 5950 1865 or email obripm@mornpen.vic.gov.au