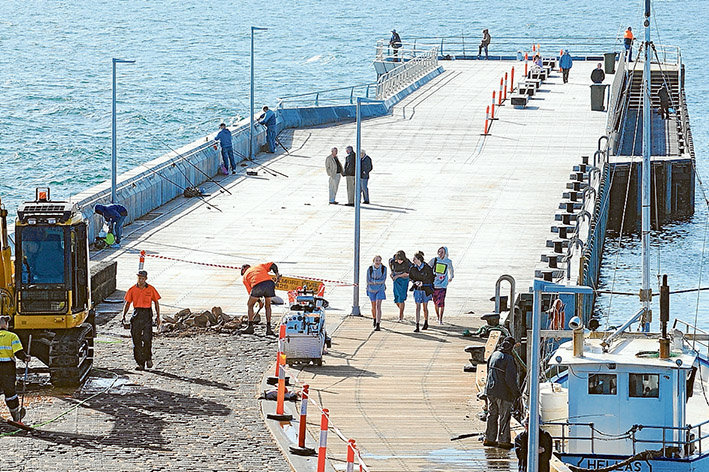 BY all accounts the cobblestones behind the seawall and leading on to Mornington pier have been there for more than a century.
Passengers arriving by paddle steamer from Melbourne would traverse them on their way up the hill to promenade along Main St.
The stones represented a centuries old construction method that is preserved and promoted as part of the attraction of villages throughout Europe.
Some of the stones are now being removed for a new path to meet "current disability discrimination legislation requirements", according to Parks Victoria's district manager Port Phillip and Western Port, Graeme Davis.
"In order to install the new path stones are being removed in a strip in the centre of the stone paved area," he said. "The new path is made of concrete with an aggregate surface selected to complement the surrounding landscape."
Removal of the stones was part of the planning permit issued by Mornington Peninsula Shire.
Mr Davis said most of the stones will be re-used "within the area and any surplus will be donated to the shire for use in the precinct".