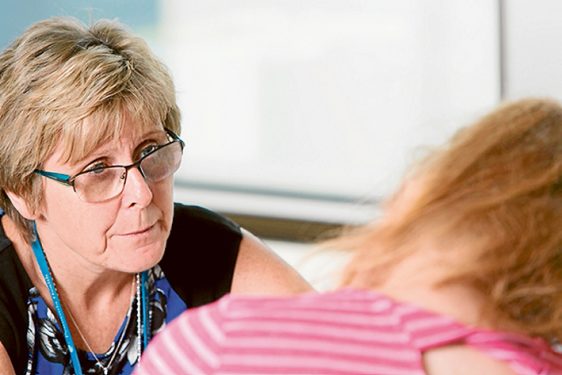 STAFF at Peninsula Health have seen a 69.9 per cent increase in the number of breast cancer cases treated since 2008.
Breast care nurse Rhonda Barnes predicts the trend is "set to rise even further over the next several years".
Breast cancer is the most commonly diagnosed cancer in Australian women and has the second highest mortality rate after lung cancer.
Cancer Australia estimates that there will be more than 16,000 new cases diagnosed this year.
The breast surgery team at Peninsula Health treats more than 130 women a year.
As a breast care nurse, Ms Barnes is the linchpin in the care of the patient. Her job is to support the family, coordinate the patient's care and provide them with information.
"Information is power," she said. "Once we have power we feel in control, once we feel in control, we can cope.
"A doctor will tell a patient, these are your results, this is what we've found and these are what the next best steps will be.
"It's a well-known fact that, when you're receiving bad news, by the time you've left the consultation you've retained only about 50 per cent of the information and, by the time you get home, that probably goes down to about 25 per cent."
Peninsula Health has launched a campaign to raise money to expand breast care support services for all women on the peninsula. Details: peninsulahealth.org.au/give-gift-care