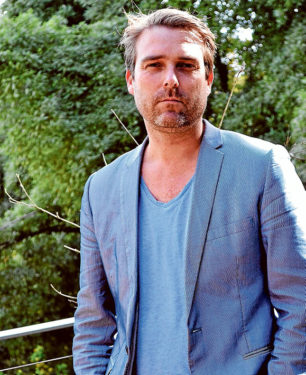 BEN Wild is the Animal Justice Party candidate for the federal seat of Flinders at the up-coming election.
He is the third candidate to step forward against Liberal Greg Hunt, who has held the seat since 2001.
Willisa Hogarth will contest Flinders for the Greens and Carolyn Gleixner for Labor.
Ms Gleixner unsuccessfully stood for the state seat of Nepean against Liberal Martin Dixon in 2014 and Ms Hogarth is the state convener of the Australian Greens.
Mr Wild said although the Animal Justice Party was seen as a micro party, "it looks as though we will end up being the fourth biggest party – certainly in terms of candidates".
He said the party has "experienced enormous growth" since the last federal election when it ran two candidates in the lower house and 12 in the senate.
This time around it will be contesting 41 lower house seats and 12 in the Senate.
Mr Wild is a director of a "digital agency" in Melbourne and has previously worked for the agribusiness, Incitec Pivot.
He has a Bachelor of Commerce, majoring in economics and industrial relations and has "built, managed and operated" several businesses.
Mr Wild says his "primary focus" for the 2 July election is "getting animals on the political agenda" and opposition to factory farming, including chicken broiler farms and greyhound racing.
"Thirty million broiler chickens and 150,000 layer hens are factory farmed on the peninsula each year – with no access to sunlight, never stepping outside and in some cases crammed into cages for their entire miserable existence," he said.
"I wonder how many residents of the Flinders electorate know that this is happening in their backyard? To put it in slogan speak – it's time we stop the sheds.
"Animals are directly and indirectly affected by a vast majority of legislation that passes through Parliament – yet there is no one there to put forward a case for these animals," he said.
"The Animal Justice Party is part of a global and growing movement that is committed to the interest of animals, nature and the environment in politics and public administration. In the Netherlands, the Party for the Animals has over 50 elected representatives across various levels of government. In 2015, Mark Pearson of the Animal Justice Party was elected into the NSW Legislative Assembly."
Mr Wild said voters could "send a strong message to Canberra that the lives of animals matter".
"So if you want to see an end to factory farming, to ban live export, an end to greyhound racing and duck shooting, the protection of native wildlife and an end to puppy mills – then giving your vote to the animals at the next election is your only option."