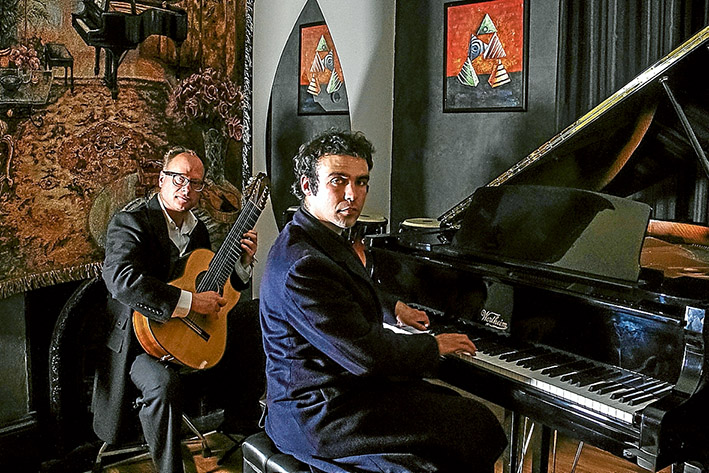 GUITARIST Matthew Fagan and pianist Daniel Tucceri will perform Solstice, 3pm, Sunday 19 June at St John's Church, Flinders.
It's being billed as a concert of classical music at its emotive and technical best – a musical journey into our mythology and a rediscovery of ancient music, using acoustic instruments from Celtic and Classical to Romantic traditions.
Solstice will feature the works of classical masters Vivaldi, Beethoven, Rodrigo, Bach and Paganini, with new arrangements for 10 and six-string Spanish guitar and piano.
Master works from Beethoven's Symphony No. 5 and Rodrigo's Spanish guitar masterpiece Concierto de Aranjuez will be played.
Doors open at 2.30pm to the church, 23 King St.
Book at trybooking.com/LQXM, call 0438 881 985 or email: mjb2fagan@gmail.com
Tickets: $30 ($25 concession); $15 for under-16s and $50 family (two adults and two children).
For special seating arrangements, including wheelchair access and companion tickets, call 0438 881 985.
First published in the Southern Peninsula News – 31 May 2016