By LIZ BELL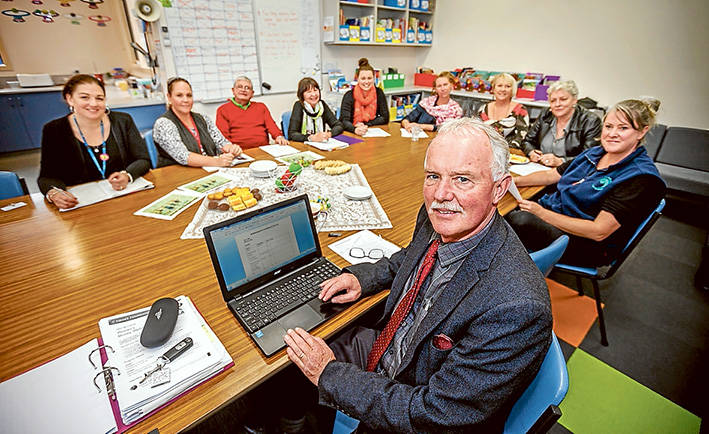 HASTINGS schools, early education providers and parents working together have shown how a community approach to literacy and social inclusion gets results and gives students "hope".
Since becoming involved in a project to develop the relationships between education services and families – Linking Schools and Early Years – the town's literacy and school engagement levels have soared.
Figures from the Australian Early Development Census show that the project has reduced the number of preps in the town who had poor language and cognitive skills by almost 20 per cent. Only around 17 per cent of preps are now in that category, compared to 36.5 per cent before the project began.
The project was initially funded by the Murdoch Children's Research Institute in 2009 to research the potential to engage the wider community in children's early years' education and lift education results.
However, after funding ran out two years ago a like-minded group of Hastings teachers, parents and education providers decided to keep the project running and seek alternative funding.
Principal at St Mary's Primary School Richard Mucha said everyone involved in the project was so passionate about its aims that they wanted to keep it going.
"There is no doubt that a whole-town approach to education and school engagement is the way to go," he said,
"We knew we had to be a united front and that if we put our resources together, we'd get results."
To get those results, a partnership group involving the three Hastings primary schools, four childcare centres and kindergarten and ancillary health and social services have implemented strategies and activities, including the upskilling of teachers, reading programs and socialisation sessions.
Mr Mucha said the co-operative, non-secular approach involved parents volunteering across government and non-government educational providers to run reading sessions, and teachers swapping between prep and early childhood services.
"One of the biggest barriers to vulnerable children could be overcome by creating stronger linkages and partnerships in early years' services.
"We know that the early years are the key to engaging students in schools and that getting parents engaged is just as important as getting students engaged in school."
Mr Mucha said other improvements that stemmed from the partnership included improvements in student well-being and giving students "hope".
"When we did the 'Reading For Life' sessions, one of the unforeseen benefits was that connecting with the kids, encouraging them to learn and give them hope."