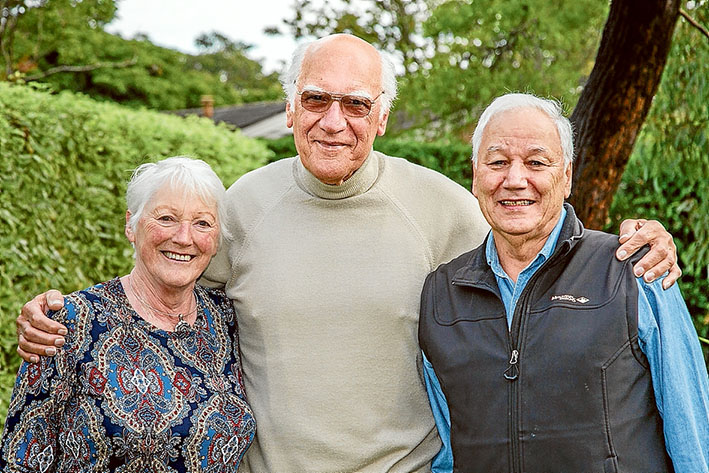 TRIPLETS born in England 80 years ago reunited last week for a special occasion in Mt Eliza.
The Aburrows, two boys and a girl born at Kingston-Upon-Thames in May 1936, celebrated their birthday at the home of younger brother Barry, in Nepean Highway.
The eldest, now Joyce Carlin, was followed hours later by Peter and then Barry, and the rarity of a set of healthy triplets in England as war approached was "a fair sensation", Mr Aburrow said. "There was a little story in the local paper at the time, and a cute picture of the three of us as bubs.
"People would peek into the pram as our mother wheeled it down the street and say: Ooh, look, there's three in there.
"Triplets didn't seem to survive long in those days as there were so many illnesses and, as soon as mum saw us, she said: I don't want anymore."
As young adults the three went their separate ways, with Barry moving to Australia in 1965 and his South African-born-wife, Jane, following later.
Although trained as a cabinet maker and carriage maker, Mr Aburrow was a physical education instructor at the Mount Scopus Memorial College for 28 years. The family moved to Mt Eliza in 2005.
"We thought it would be good for the three of us to get together as the others haven't seen our new house," Mr Aburrow said.
Sister Joyce flew in from Cape Town on Sunday last week and Peter from Surry.
There must have been a lot of candles on that birthday cake.