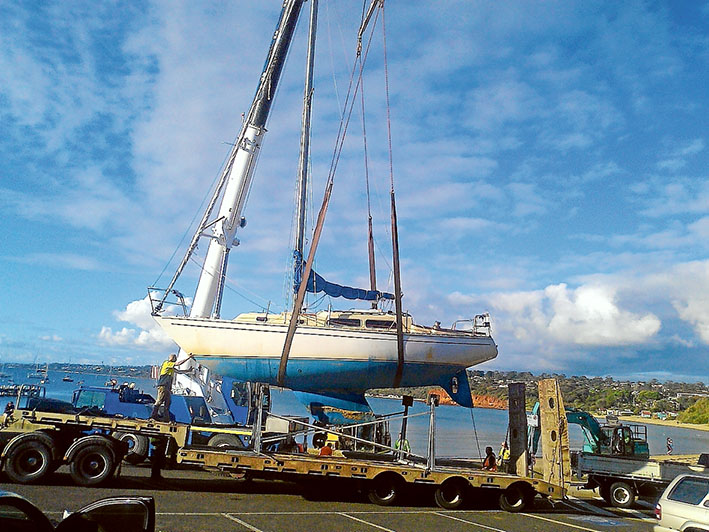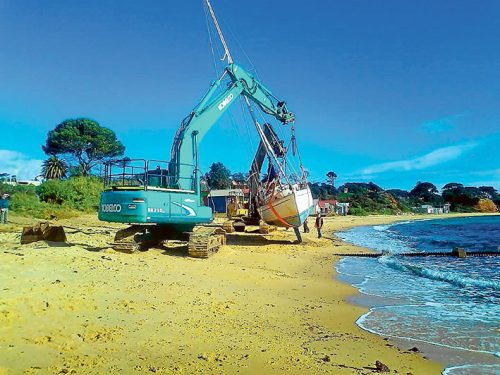 THE beaching of yachts at Mornington Yacht Club after storms is becoming so common that insurers are loath to cover boats on swing moorings.
"We are getting such a reputation that when we have a storm I get emails, even from interstate, asking how many boats were washed up," yacht club CEO Rod Austin said.
He said large insurer Nautilus Marine Boat Insurance wouldn't insure boats – especially between May and October when the strong west and north winds blow.
A Nautilus executive confirmed the company was wary of insuring boats "in certain locations along the Mornington Peninsula, including Mornington".
"We have concerns about swing moorings," marketing manager Mark Crockford said. "We insure lots of boats but prefer locations such as Blairgowrie and Safety Beach [where there are marinas].
"Club Marine [another major insurer] is the same. If boats are on swing moorings at Mornington we will stay away because they are prone to breaking free."
Mr Crockford said the cost of removing a yacht from the beach "could be two or three times more than it is worth, as well as being over and above the sum insured".
"It could cost us up to $150,000," he said.
Swing moorings are common at Mornington. "[The lack of insurance] is a shame as it's a most important thing," Mr Austin said. "We have 63 swing moorings and yet they are the least protected on the bay."
A sheltered section near the pier nicknamed the "golden triangle" has moorings for 15 yachts – making it popular with yachties keen to protect their craft. But they come at a cost.
"Moorings were meant to be a starting point for yacht owners, but some private owners are trying to sell them for up to $20,000, while others don't use theirs and yet leave them empty," Mr Austin said. "Parks Victoria [which has authority below the high tide mark] could tell owners to pack up and go at any time, but some are treating their moorings like private real estate" – even though the nominal Parks Victoria fee is $110 for 12 months.
Mr Austin, who has run yacht clubs at St Kilda and Sorrento, favours a 'use it or lose it' approach with moorings: "Some owners went to Martha Cove and they don't want to come back but they still hang on to their moorings," he said.
"Yet we've got boats wanting to come here but they won't pay $20,000 for a mooring. It's like we are being held to ransom."