PENINSULA LEAGUE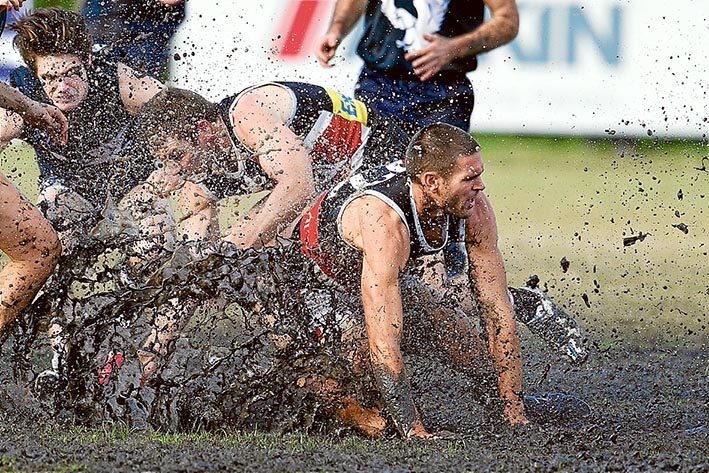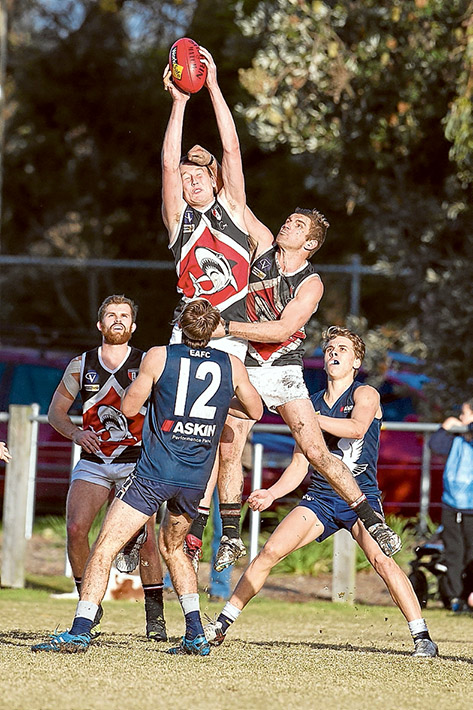 BONBEACH is just half a game outside of the top five after a convincing win against neighbour Edithvale-Aspendale in Peninsula League on Saturday.
The Sharks came from 12 points down at quarter time and three points down at the last change to win 13.9 (87) to 9.9 (63).
Luke Damon was at his vintage best for the Sharks with three goals while Chris Bryan and Shane McDonald played important roles with two goals each to help seal the victory.
While the win brought the Sharks to within half a game of fifth spot, the loss came at a cost for the Eagles.
Edithvale went into the clash with five wins from seven matches and really could have consolidated its place in the top bracket with a win.
The Eagles would have gone within percentage of second place and would have locked them into the top five.
However, the loss throws the Eagles back into the mix with the likes of Karingal, Seaford and Bonbeach, who are all vying for the final two places in the five.
Bonbeach coach Steve Hughes said it was "probably" his side's best performances for the year.
"Our win against Mt Eliza was pretty good too. You don't play badly against them and win," said Hughes.
"It was a very important game in the context of our season. The win puts us right back in the mix.
"We changed it up a bit last week and Chris Bull (former league champion) took training and reminded the boys of how long it has been since we have beaten Edithvale (about four years).
"Chris stripped things back and the boys really enjoyed it.
"We had to be a little patient throughout the match and wait for things to open up a bit, which they did for us in the last quarter.
"We were minus 28 from stoppages in the previous two weeks and we needed to get better in that area.
"We threw in some older heads in Gary Carpenter and Mark Tyrrell, along with Jackson Casey and Dylan Jones and they did the job for us in there," said Hughes.
The only dampener of a solid day for Bonbeach was the injury to Mick Alexander.
Alexander dislocated and broke his elbow after falling awkwardly in a rucking contest.
"The boys were pretty flat about it. Mick is a really popular and highly respected person around the club," said Hughes.
"He's predominantly been a reserves player with us but we spoke to him at the end of last season and told him that we thought he could be a regular senior player.
"Mick dropped more than 10kg in the pre-season and has been a great support for 'DJ' (Dylan Jones) this season.
"We'll lose him for the season I suspect but he loves the game and has a real thirst for knowledge – he'll be back bigger and better next season," said Hughes.