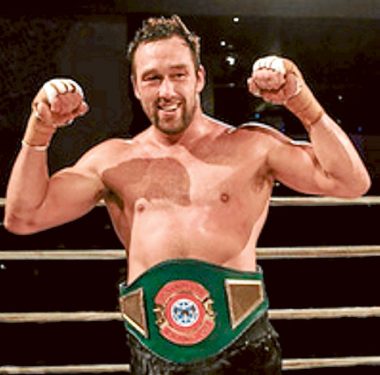 FORMER Bitten boy and now plumber, gym owner and boxer Kane Watts admits to being "a little bit nervous" in the lead up to his cruiser weight fight against boxing legend Danny Green.
It's not every day one gets to fight an icon of Australian sport in front of a big crowd at Hisense Arena.
"I've rarely fought anyone of that magnitude," Watts said Thursday as he prepared for a day on the tools. "But I am confident I'll be a match for him."
The former Australian cruiser weight title holder, who has relinquished his belt for the chance to fight Green, beat Emosi Solitua at the Melbourne Pavilion, Flemington, in August to claim the title.
"Green approached [my coach] Brian Amatruda to set up the fight for the [now] vacant belt," he said.
"I respect the man; there's no trash talk."
The fight against 43-year-old Green is an exciting prospect for Watts, 33, who attended Western Port Secondary College and played football for Hasting and Mornington.
The money is enticing, too. Watts will receive $60,000 and Green $250,000 in the Wednesday 3 August bout. The pair will fight at around 90kg.
"I run a couple of businesses so there's always a bit of a financial struggle," he said. "The money will come in handy."
Watts began boxing at 24 and turned pro in 2008. He has a 19 win, two loss record, including 11 knock outs. He is trained by veteran Ray Giles, and former Commonwealth and Australian champion, Julian Holland, of Carrum Downs.