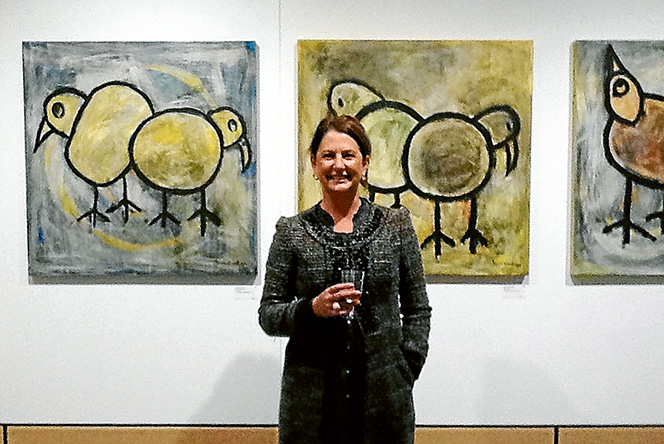 A MORNINGTON family has created a modern, industrial-style art gallery and studio space aimed at supporting creative talent.
Black Spot Gallery & Studios in Milgate Drive, has been opened by Allan and Lynne Stynes and their sons Cameron and Travis, after two years' planning and research into the local art scene.
"Our youngest son Cam has always had a great flair and interest in many aspects of art," Mrs Stynes said.
"His works have been on exhibition at many different shows and he has always loved the idea of having a studio or gallery to display his work.
"Allan has always wanted a warehouse to do up. About three years ago, as a family, we decided go forward with the concept of having a gallery with studios to lease out to other budding artists.
"We had a factory built and then fitted it out ourselves. Allan designed and built the interior with help from Travis and Cameron along the way.
"Allan has worked tirelessly over the past two years, working in the afternoons after he finishes work and on the weekends to enable this project to become our future business. His workmanship is to be admired and we couldn't be prouder of his efforts.
"The comments from friends, family and fellow artists, have been very positive."
The gallery held its first exhibition featuring the works of seven artists.
"This is all a new concept for us and we are very happy to be opening our doors," Mrs Stynes said. "We are looking for studio holders and offer a family friendly atmosphere."
Gallery hours are 1-5pm.
Details: Allan Stynes 0418 321 620 or Cam Stynes 0416 114 538.