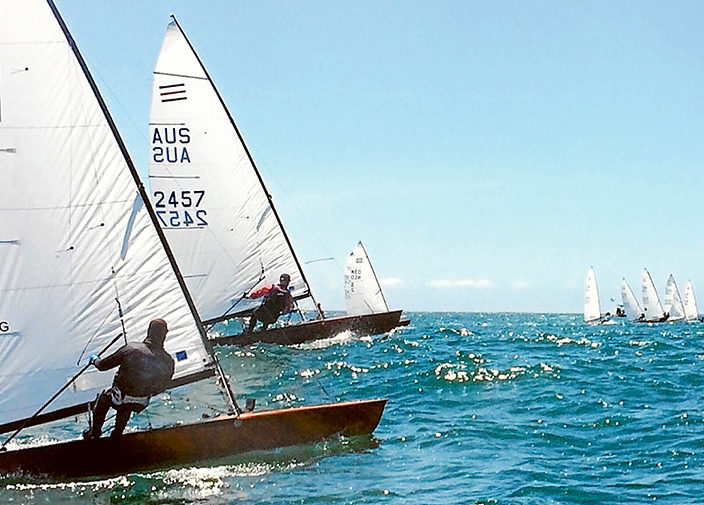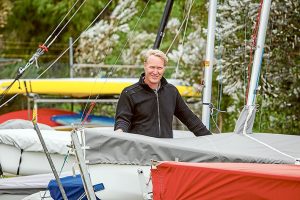 NOT content with doing it once, McCrae sailor Mark Bulka has been named Victorian Male Sailor of the Year for the second time.
And he's a worthy winner having recently won the 2016 World Championships at Santa Cruz, in the United States for the second time in a Contender yacht. But that win was only part of his success, after an amazing run over the past two years Bulka also won last year's Dutch Contender Championships, came second in the 2015 Contender World Championships, also in Holland, came second in the Kiel Week Regatta, Germany, came first in the Festival of Sails racing at Geelong, and also came first in one regatta, and third in another regatta, at last year's Italian Nationals, which he said he was "using as a warm up for the world championships".
Oh, and he also won the Victorian championships.
It's a busy time for the 47-year-old sailor who is preparing for next year's Contender World Championships at Sodenburg, Denmark, and who is also involved in organising the 2018 Contender World Championships at McCrae in January.
"Mark's win as Victorian Male Sailor of the Year was the result of outstanding results over the year, the culmination being his win in the International Contender World Championships at Santa Cruz," McCrae Yacht Club's Jane Moffat said.
"Winning the World Championships certainly played a huge part in his win, but the judges would have considered overall performances across other sailing championships as well."
His partner Vicki Evans accepted the trophy at a recent Victorian Yachting Awards night at Sandringham Yacht Club.
For the past 20 years Bulka has owned Freewheeling Cycles, Rosebud.
Contenders are 16 foot long one-design yachts, meaning each boat is identical with a main sail and trapeze.
"They are pretty fast," Bulka said. "I really like racing one-design boats as it means the guy who wins is the best sailor."
First published in the Southern Peninsula News – 5 July 2016