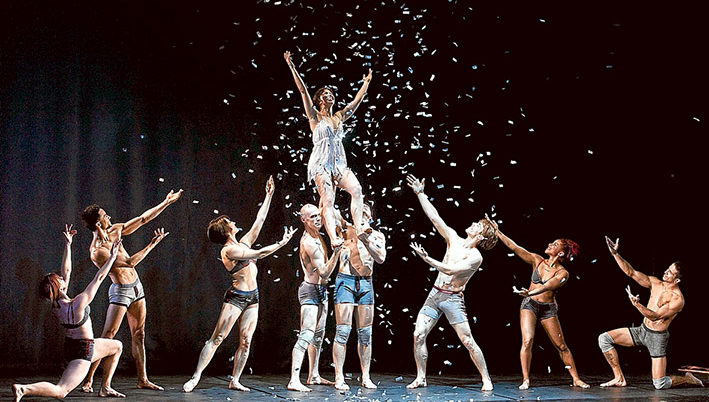 It's a dream, it's a shadow, it's a spectacle. Frankston Arts Centre and ATA Allstars Artists bring you the exhilarating Shadowland from world-renowned Pilobolus Dance Theatre. This astounding combination of musicality, projected images and acrobatic dance choreography is daringly dramatic and hugely comedic. The thrilling visuals transform the human body into metaphorical themes before your very eyes. A global sensation, Pilobolus, has been experienced by over a half-million people and was featured on The Academy Awards, Ellen and Oprah. This imaginative Pilobolus creation celebrates the extraordinary power of darkness and its ability to illuminate who we really are. It's more than modern dance, it's innovation in its purest form.
These world famous artists challenge the edges of performance, enveloping you in a magical coming of age story told through two different worlds. A teenaged girl is transported by the shadows lurking behind her bedroom wall into a dreamlike land of darkness, light, and adventure. With a brilliantly conceived script by Steven Banks, lead writer for SpongeBob SquarePants, this fusion of dance and poetry features multiple moving screens and an original score by popular American musician, producer, and film composer David Poe.
Coming to Frankston Arts Centre for one night only on Tuesday 16 August at 7.30pm, this is one show you simply must see.
Tickets at www.thefac.com.au or phone 9784 1060.