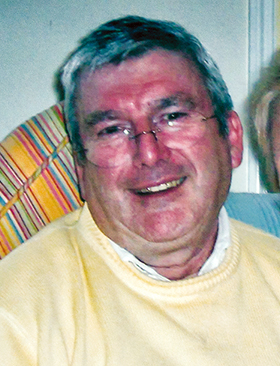 SHOPS in High St, Hastings, are being urged to use a green theme in their windows to mark the murder three years ago of Dermot O'Toole.
A candle vigil will also be held on 12 July.
Mr O'Toole was stabbed during a robbery of his High St jewellery shop by Gavin Perry, who was convicted and sentenced to 27 years' jail.
An appeal by the Director of Public Prosecutions over the leniency of the sentence were dismissed by the Court of Appeal last week.
The family wanted his sentence lengthened while Perry was seeking a reduction.
Perry, who was on parole for previous armed robberies at the time of the 5 July 2013 attempted robbery of the Jewel Shed, also stabbed Mr O'Toole's wife, Bridget.
Mornington Peninsula Shire last week asked shops to decorate their windows in a green or Irish theme from Sunday 10 July to Sunday 17 July.
Members of Mr O'Toole's family will attend a candle vigil starting at 5pm Tuesday 12 July to quietly remember the events that ended with his death.
The vigil will be held at O'Toole Walk, named in his memory, at 52 High St. Attendees are also being encouraged to wear something green.
The memorial activities are being organised by Western Port Chamber of Commerce and Industry and Mornington Peninsula Shire.
See also, Anger over lost appeal.