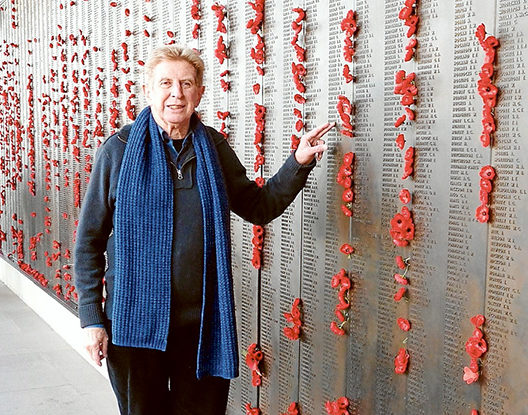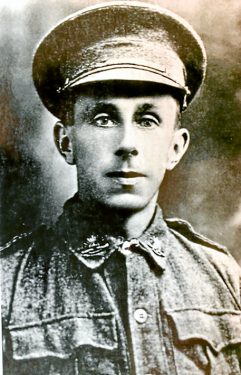 PETER Munro feels he's near the end of a campaign to have the names of two Sorrento boys killed in WWI placed on the Fromelles Commemorative Wall along with their 1300 comrades-in-arms.
For the past two years the lives of 13 Sorrento men killed in action in that war has become "something of an obsession" for the amateur historian. That search has now gone even deeper.
"In my research I discovered a story concerning two of the soldiers killed at Fromelles with no known graves and I wanted to correct that long-standing oversight," Mr Munro, of Blairgowrie said last week.
His concern is timely, as this month Australians commemorate the 100th anniversaries of the battles of Fromelles and Pozieres.
Fromelles was Australia's first major offensive on the Western Front. The catastrophic 24-hour debacle of 19, 20 July saw more than 5500 Australian soldiers killed, wounded or missing. Albert George Hibbert and William Christopher Brumby of Sorrento were among those killed.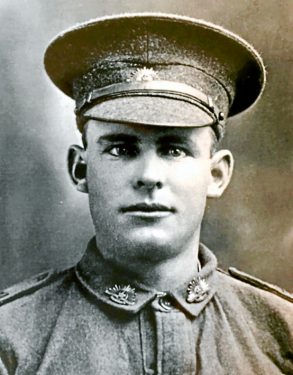 Lance Corporal Hibbert was one of four brothers who enlisted for active service. Private Brumby was born in England and, in order to find work, had come to Sorrento where he enlisted.
Although from different backgrounds, the pair had much in common. Both enlisted at Sorrento on 12 July 1915. Both inducted into the military at Broadmeadows training camp and attached to the 31st Battalion, C Company. They then embarked from Melbourne on the troop ship, HMAT Wandilla, bound for Suez.
After further training, the men, who were tent mates, left Alexandria on the HMT Manitou arriving at Marseilles, France, on 25 June 1916.
In early July, the 31st Battalion was deployed to northern France and stationed at the allied-held village of Fleurbaix, not far from Fromelles, which was held by the Germans.
In June 2014, Mr Munro visited the Western Front with details of burial and commemorative locations of the 13 Sorrento lads who had been killed in action. However, he and his French battlefield guide could not find the names of Hibbert and Brumby on the commemorative wall at Villers-Bretonneux, as stated in documents from the Australian War Memorial, Canberra.
Mr Munro and his guide initially thought the names must have been removed from the Villers-Bretonneux memorial wall and inscribed on the Australian Memorial wall at VC Corner, Fromelles, more than 100 kilometres away. But, arriving there two hours later, they looked for the Brumby and Hibbert names in vain.
The Australian War Memorial and Commonwealth War Graves Commission in the UK was notified and, after an email trail over four months – including letters to MPs and government ministers – the names of Hibbert and Brumby were belatedly included on the commemorative wall at Fromelles where both had died in battle.
Only those soldiers whose date of death was listed as 19 or 20 July were initially placed of the wall at VC Corner. Brumby and Hibbert were listed as "missing presumed dead" on 21 July and so were overlooked.
In mid-August 2014, Mr Munro received an email from the Office of Australian War Graves stating that the Commonwealth War Graves Commission would add the boys' names, along with three others who perished at Fromelles, to an extra wall panel and that war records would be updated.
In April last year, Mr Munro was told work had begun on inscriptions; in September he revisited the cemetery at VC Corner to place a wreath of red poppies and an Australian flag from the Sorrento and Portsea RSL near the names.
The Sorrento 'Cobbers in Arms' had come "home" to Fromelles.
POSTSCRIPT: In November, a Hibbert family descendant submitted a DNA sample to compare its compatibility with that of a soldier at Pheasant Wood Cemetery. Could Lance Corporal Albert George Hibbert, perhaps buried in an unmarked grave, be given an identity in his final resting place?
"It is a long shot. We await the outcome," Mr Munro said.
First published in the Southern Peninsula News – 12 July 2016