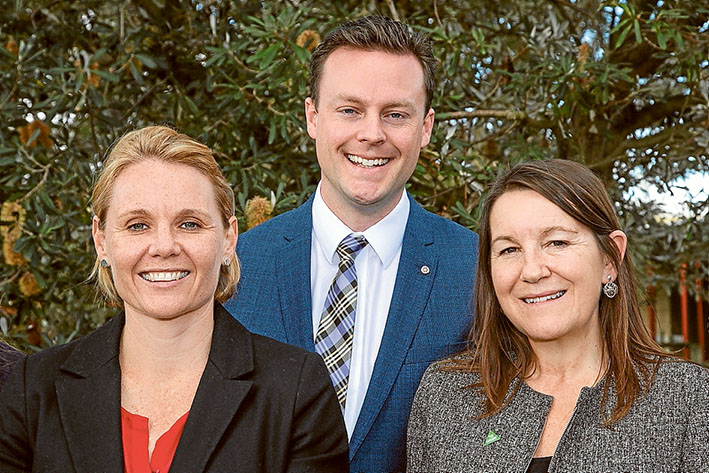 THE seat of Dunkley remains in Liberal Party hands by a narrow margin with Chris Crewther elected as its federal MP to represent the area in Canberra.
A 4.2 per cent swing to Labor with 77 per cent of votes counted by last Friday was not enough to overcome a 5.6 per cent margin held by retiring Liberal MP Bruce Billson at the 2013 federal election.
"I am very humbled by the result achieved by the Liberal Party in Dunkley and would like to thank the community for the honour and responsibility they have placed upon me by electing me as their representative in the Australian Parliament," Mr Crewther said in a statement.
"I want to place on record my sincere thanks to retiring Member for Dunkley, Bruce Billson. Bruce is a unique character in Australian politics, deeply passionate about his electorate and, more broadly, small business and the important role it has to play in Australia. Few have championed their electorate and worked harder for it than Bruce, he leaves massive shoes to fill. I also thank him for his mentorship and assistance throughout this long campaign."
Mr Crewther acknowledged the campaign of Labor opponent Peta Murphy and pledged to "work hard for the people of Dunkley" to ensure it "remains a great place to live so local families can build for the future with confidence".
He thanked volunteers and supporters who had pitched in during the eight-week election campaign to get him over the line in Dunkley.
On her Facebook page last week Ms Murphy thanked "the incredible group of people who have been involved in our campaign, who knocked on doors, made calls, stood outside train stations and spent a long cold day handing out How To Vote cards on Saturday [election day]. Your efforts made a huge difference and you should be incredibly proud. I am forever grateful.
"Thank you also to the people of Dunkley and the community, sporting and professional groups I have had the pleasure of speaking to and working with during the last 18 months."
She said she is "looking forward to continuing to serve this community that I love" despite the election result.
Dunkley was one of several marginal seats where the result was not decided on election night but the Liberal Party was confident it would hold the seat ('Liberals declare victory,' The Times 4/7/16).
Australia still awaits the result of a handful of seats across the nation to determine whether the Coalition government will be returned to government. Malcolm Turnbull is likely to remain Prime Minister with the Coalition poised to win at least the minimum 76 seats needed to form majority government.
Three independent MPs have confirmed they would back a Coalition government in a minority government if it falls short of the 76 seats needed in its own right.