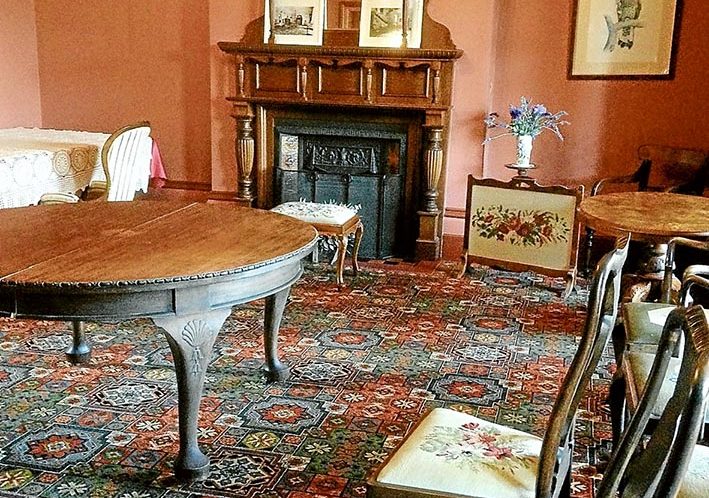 A DINING table and other items of furniture have been returned to Coolart Homestead, near Somers, after almost 80 years.
The original 16-seat table arrived at Coolart in 1937, where it was converted into an extension table by Gerturde Luxton, who also crafted the original tapestries for the chairs.
Mrs Loxton is the wife of Tom Luxton, who bought the 1895 property from the Grimwade family in 1937 and declared it a sanctuary for native wildlife. He embarked upon a program of habitat development.
Peter Roffey, a descendant of the Luxton family, made the donation along with eight chairs and a matching fire screen. The other eight chairs are still with family members.
Mr Roffey wanted to see the table returned "to where it belongs", and says it holds many fond memories as "the heart of family gatherings".
Parks Victoria staff Jenny and Brian Thomas, who look after the Coolart Historical Area, are also thrilled to see the table and chairs back in the homestead's dining room.
"It's great to have these original pieces come back to Coolart and, not surprisingly, they look right at home," Ms Thomas said.
Along with its impressive garden and wetlands, Coolart is now managed by Parks Victoria.
First published in the Western Port News – 12 July 2016