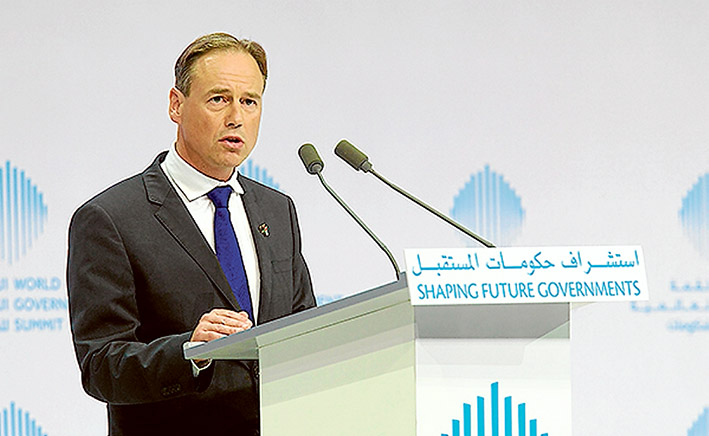 FLINDERS MP Greg Hunt has been appointed Industry, Innovation and Science Minister in the ministerial reshuffle announced today by the Prime Minister Malcolm Turnbull.
Mr Hunt replaces Christopher Pyne who has been given the new role of Minister for Defence Industry.
Josh Frydenberg replaces Mr Hunt, taking an expanded environment and energy portfolio.
All three remain members of the Cabinet.
As Environment Minister Mr Hunt was the target of many protests throughout Australia and particularly outside his Hastings office.
"I am delighted to have been appointed to the position of Minister for Industry, Innovation and Science," Mr Hunt said in a statement.
"This is a portfolio that is fundamental to people's lives and job opportunities and critical to Australia's future.
"Science and innovation are deep personal interests and flow directly from my work with the environment. Put simply, they represent Australia's future and are fundamental drivers of growth and employment.
"I am delighted to see my good friend, Josh Frydenberg, appointed as Minister for the Environment and Energy. He will be outstanding and is passionate about clean air, clean water, clean land, heritage and Antarctica."
Mr Hunt easily retained his seat of Flinders at the 2 July federal election despite a nearly four per cent swing against him.
He now holds the seat with a 15.6 per cent majority on a two-candidate preferred basis against Labor's Carolyn Gleixner, down four per cent on the 2013 election.
Mr Hunt received 51.62 per cent of first preference votes with a swing against him of 3.72 per cent, followed by Ms Gleixner with 27.08 per cent, who recorded a swing to labor of 1.88 per cent.
They were followed by Willisa Hogarth of the Greens with 10.65 per cent of the vote, Ben Wild, Animal Justice Party, 4.28 per cent, Yvonne Gentle, Rise Up Australia Party, 3.33 per cent and independent Shane Lewis, 3.04 per cent.
At the 2013 election, in a field of 10 candidates the ALP's Joshua Sinclair recorded 25.2 per cent of votes and Mr Hunt 55 per cent.