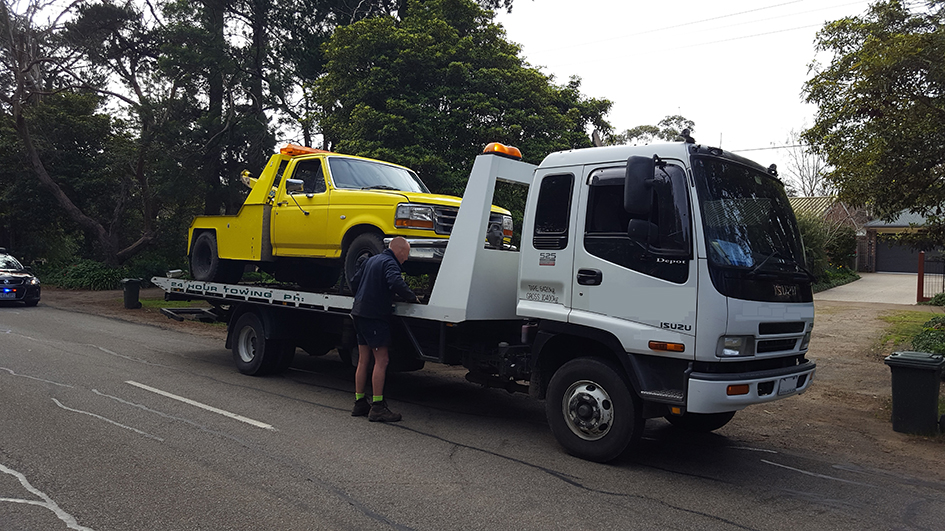 A Somerville man had his tow truck impounded for a month after he was caught driving while disqualified in Balnarring this morning.
Somerville Highway Patrol members spotted the yellow tow truck travelling along Balnarring Road with false plates fitted about 8am.
Police stopped the unregistered Ford tow truck and the driver underwent a roadside oral fluid test which indicated the presence of illicit drugs.
During a search of the truck police discovered rounds of live ammunition and drug paraphernalia.
The 25-year-old driver was found to be a disqualified driver.
His truck was impounded for 30 days and he will have to pay $950 to get it back.
The man is expected to be charged on summons at a later date in relation to drug driving, disqualified driving, drive unregistered vehicle, use false plates and possession of ammunition without a licence.
Source: Victoria Police