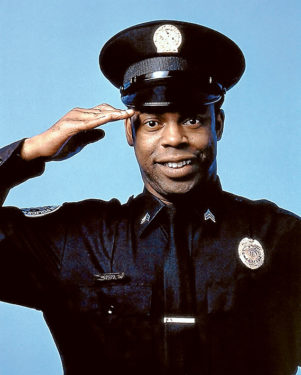 'Human sound-effects machine' Michael Winslow will be back in Australia this July and August for his most extensive stand-up tour of our shores to date.
Winslow's mastery of vocal gymnastics first came to prominence on the stand-up circuit in the early 80s after doing voiceovers for both Disney and Universal Studios for films like Back to the Future and Terminator.
His performance as Sgt. Larvelle "Motor Mouth" Jones in the Police Academy movie series saw Winslow become a household name, a role specifically created to showcase his vocal talents. Notably, his is the only character to appear in all instalments of Police Academy including all seven movies, the cartoon and the television series.
Appearances in Mel Brooks' Spaceballs and Gremlins quickly followed, with audiences amazed by Winslow's incredible ability to create remarkably convincing sound effects – machine gun fire, helicopters, a harmonica, police sirens – using nothing more than his voice. More recently, Winslow has been animated (and voiced himself!) on The Simpsons and Family Guy, and his in-demand talents have been showcased on countless video games and apps.
A mix of impersonations, impressions, story-telling, music and sound effects, Winslow's live show is not a traditional stand-up comedy routine but a sound-fuelled adventure that showcases his truly remarkable talent.
His signature renditions of rock gods like Jimmy Hendrix and Led Zeppelin, as well as a re-enactment of an entire Star Wars battle scene, have made Winslow's live show a 'must-see' performance. Don't miss Michael Winslow, an inimitable talent and icon of comedy's golden age, live this winter.
Michael Winslow will be at Chelsea Heights Hotel on Saturday 13th August.
For tickets call (03) 9773 4453 or visit chelseaheightshotel.com.au