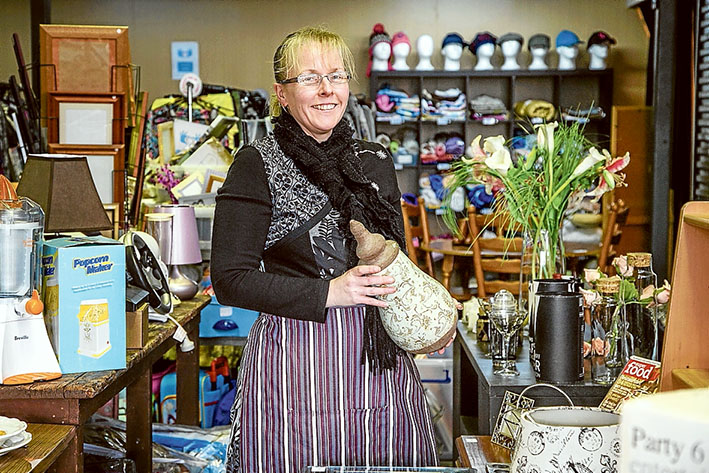 A  WOMAN who has loved opportunity shops all her life – "getting a bargain, finding a treasure and being able to afford it because of the prices" – has opened her own op shop.
Trudy Lennon-Bowers, of Mornington, said her "life changed" when her father passed away last year.
"I started to think about exactly what was important in my life and what wasn't," she said.
"I was working three 12-hour days as a development chemist for Dulux, driving two hours a day and never seeing my husband or kids, and thought to myself: What am I doing?
"I was also volunteering at the Wilson Rd, Mornington, op shop and that was the thing I loved to do the most. I thought to myself: "If I could do this every day I would be a happy person."
It was time for a change, so Ms Lennon-Bowers took 12-months' leave-of-absence to establish Tru Opportunity, which she says is a "traditionally priced op shop where it is affordable to shop".
But there's a twist: Donors of goods can nominate the charity they support by the sale of the goods.
"I have a list of 34 charities we are hoping to help with any profits generated," Ms Lennon-Bowers said.
"We have set up a website – truopportunity.com.au – and have a Facebook group and business page.
"There's no money left in the kitty for advertising so I am relying on word-of-mouth and Facebook for promotion."
Ms Lennon-Bowers said she and volunteer staff were not drawing wages but donating all profits to the charities.
Tru Opportunity, 8 Frank St, Mornington, 9.30am – 4.30pm Monday to Friday and 9am – 1pm Saturdays.