By Brendan Parnell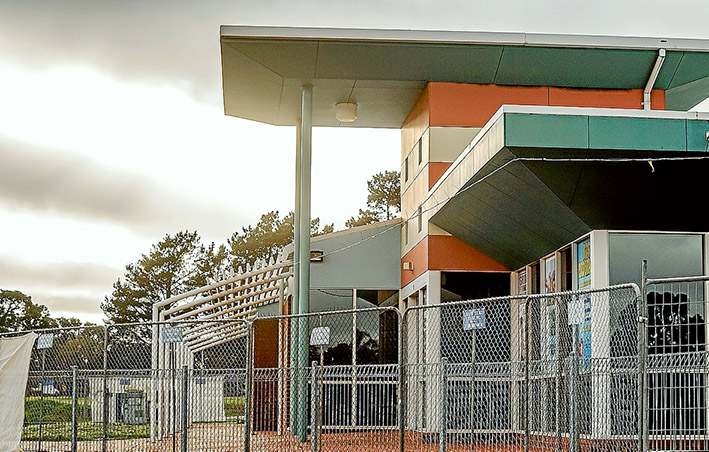 LIFE on court is still getting back to normal for Western Port Basketball Association after the dramatic events of Sunday 1 May.
That day – sometime before dawn – the Steelers' long-time basketball home at Somerville Recreation and Community Centre was destroyed by fire.
While Western Port was only one of 26 community groups using the centre, with more than 1500 players, 50 referees and a vast number of volunteers, coaches and team support staff the loss of the two-court facility hit them hard.
The loss has had a galvanising effect on the community. "We've been getting through all our fixtures using up to nine different satellite venues on any given night since then," Western Port president James Langford said.
"This has made game scheduling a nightmare for our office staff but the support and understanding from the teams has been great.
"We've had overwhelming support from the community through volunteers giving their time to help the club rebuild, donations of various items from local businesses and support from surrounding basketball associations.
"Basketball Victoria, Mornington Peninsula Shire and the other bodies have all offered their assistance and Glenn Shannon and his team at Southern Peninsula Basketball have generously allowed us to use their facilities until we rebuild."
After the blaze, the shire committed to a rebuilding project and community consultation is under way to determine how a new centre might look.
"There is a strong possibility of four courts and we're continuing to work with the council and the other stakeholders to prove the need for a bigger facility," Langford said.
"The main goal is to get this right so the club can thrive for the long term and I believe we are on the right track."
The fire took some history that will be hard to replace: 20 years of memorabilia and records dating back to the beginning at the old Bittern Stadium.
With the regular season's end in sight the Western Port Steelers' men are first in Division 2, and the Steeler's women have worked their way into championship contention as well, sitting fourth on the Big V Division ladder.
Both teams have hosted games at Southern Peninsula's Hillview Stadium since the fire.
Langford said the association was continuing to raise money to replace what was lost in the fire not covered by insurance. Links on the website show people where they can pledge their support.