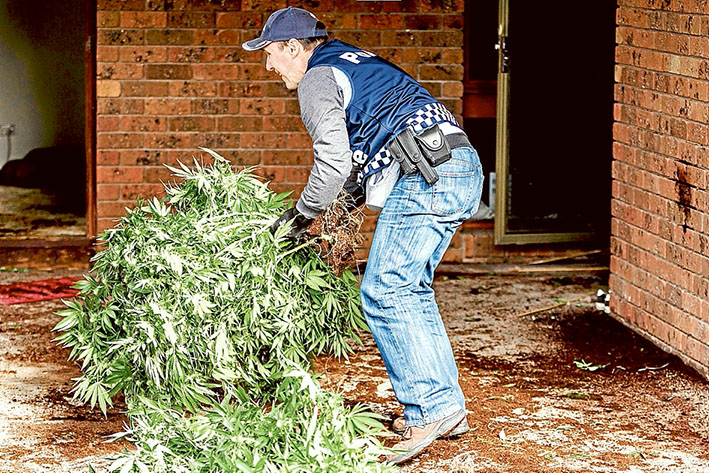 POLICE are praising "astute members of the public" for helping them seize a massive haul of cannabis in Rosebud last Thursday.
Sergeant Chris Russo, of Mornington Peninsula CIU, said 164 plants were seized as well as 76 cuttings which were in the process of being propagated.
He said the crop had a street value of $150,000.
Seven police raided the Eastbourne Rd house which had been set up as a hydroponic cannabis warehouse. Six rooms were filled with black plastic tubs for growing the plants which were hooked up to a water system in the bath.
A power bypass system in the ceiling diverted electricity from the mains supply.
Sergeant Russo said the house had been under continual surveillance but that members of the public had made the police job easier.
He said the owner of the house was being sought. It did not appear to be a rented house.
The haul was transferred to Rosebud police station for analysis.
Anyone with information is asked to call Sergeant Russo at Mornington Peninsula CIU, 5978 1300 or triple zero.
First published in the Southern Peninsula News – 16 August 2016