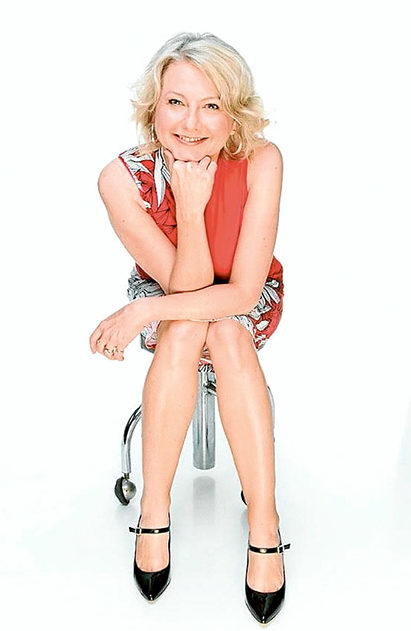 By Andrea Louise Thomas
Melbourne-based author Toni Jordan has penned four critically acclaimed novels. Originally from Brisbane, she studied physiology at the University of Queensland. She worked in molecular biology as a protein chemist amongst other things before becoming interested in copy writing. She took a Professional Writing and Editing course at RMIT and it was there that her first novel, Addition (2008), was born. It became an international bestseller. Her latest novel, Our Tiny Useless Hearts, has just been released. It's brilliantly written, insightful and hilarious. I caught up with Jordan before she speaks at Frankston Library on August 27 as part of the Melbourne Writer's Festival.
MINT: As an avid childhood reader, did you ever imagine you'd become a writer?
JORDAN: Not in a million years. I thought I'd work with Mum at the TAB or become a greyhound trainer. I didn't grow up in a family that had very many artistic pursuits.
MINT: You started your professional life as a scientist. What prompted the shift to writing?
JORDAN: I worked in bench research for a lot of years. I ended up writing drug dossiers – scientific technical writing. I went back to uni to get a qualification in writing so I could start up my own business. Completely at random I chose one of the creative subjects. My first novel, Addition, was an assignment for that course.
MINT: At what point did you realise you wanted to be a novelist?
JORDAN: Once I started writing Addition, I just didn't stop. It was nerve-wracking for me to think I was going to be writing fiction full-time and I had a lot of trouble leaving my technical writing business behind, but writing is just my favourite thing. Now I'm well into it and I want to do it forever.
MINT: What was the inspiration for Our Tiny Useless Hearts?
JORDAN: I was reading Anna Karenina on holidays. I stole the beginning from Tolstoy. The second line in it is, 'The house was in an uproar because the husband's affair with the governess had just been discovered.' I just couldn't stop thinking about what a great start that was for a farce. I wanted to write a comedy and this line from Anna Karenina kept going through my mind. I like a good old-fashioned farce – people coming in and out of doors and hiding naked in cupboards. I'm really pleased with how it turned out.
MINT: Is your protagonist, Janice modelled after you?
JORDAN: There are circumstances that aren't but certainly I worked as a microbiologist for a long time. Certainly I spent a number of years on IVF unsuccessfully. So I suppose I've stolen both those things. She's a bit more diligent than I am and much more patient so I've given her bits of me, but other bits are completely her.
MINT: How do you go about constructing your novels?
JORDAN: I write from beginning to end. I've got to keep going. I kind of imagine it from the reader's point of view so I can't muck around. I'm pretty good now with it coming out just the way I want it.
MINT: What advice would you give to an emerging writer?
JORDAN: I think people need to spread their reading wings a little bit wider. I think people read well within their narrow band of interest, but sometimes things from outside your normal thinking can teach you the most.
MINT: How would you suggest going about getting new work published?
JORDAN: I think that you need to concentrate on being the kind of writer that everyone wants to publish. Do well in some competitions. Write work that is so fantastic that word of mouth precedes you.
MINT: What would you most like to be remembered for as a writer?
JORDAN: If I can make people laugh when they are going through a difficult time, that is more than enough for me.
Hear Jordan in conversation with Kylie Ladd at Frankston Library, 60 Playne Street, Frankston on Saturday, August 27 at 1 pm. Free, but bookings essential on 9784 1020 or www.library.frankston.vic.gov.au