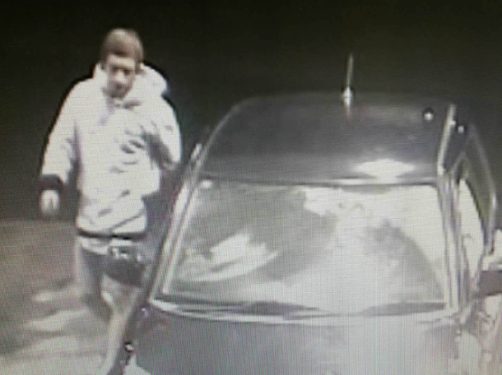 RAM-RAIDERS have crashed their way into five businesses at Pearcedale, Somerville, Baxter, Langwarrin and Frankston.
They used a stolen Suzuki Swift, an Isuzu utility and crowbars to smash through the front glass doors of three service stations, a newsagency, and a shopping centre, causing tens of thousands of dollars' damage on top of the thefts of cash and goods.
At 3.20am, Tuesday 9 August, in the first of three raids that day, three men in the black Suzuki smashed the front glass doors of a BP service station on Baxter-Tooradin Rd, Pearcedale with crowbars. Once inside they grabbed food and cigarette lighters but were unable to access the cigarette cabinet. Damage to the building is estimated at $3000.
At 3.58am, they reversed the car through the front glass doors of the United service station on Frankston-Flinders Rd, Somerville. The gang unsuccessfully tried to pull out the ATM and found the cash till empty, but caused $3000 damage to the building.
Detective Senior Constable Belinda Rampal, of Frankston CIU, said the men must have had a "decent knowledge" of the premises as they were able to disconnect the power supply, limiting CCTV footage.
Twelve minutes later, the men used the same car to reverse through the front glass doors of a newsagency on the Baxter-Tooradin Rd. They stole $950 from one safe and stole another smaller safe as well as scratch lottery tickets. They also caused $10,000 damage to the building.
The next day, Wednesday 10 August, two men in the Suzuki joined forces with three in a stolen Isuzu utility after they met up in the car park of Karingal Hub shopping centre at 2.16am.
After removing security bollards from the front entrance, two men ran to the Suzuki while the other three rammed the Isuzu through the front glass doors of the centre and raced through the mall. They lined the ute up outside Prouds jewellery store and rammed it twice through the roller shutters to gain entry.
Two men jumped out and used crowbars to smash open display cabinets and steal $70,000 in jewellery.
Detective Rampal said the men were inside the store for three minutes before bundling their loot into the ute and fleeing along Cranbourne Rd, leaving behind $50,000 damage to the store and the centre's front doors.
At 3.45am the same morning, the gang shut off the power to the United service station in Cranbourne Rd, Langwarrin, before smashing the front doors with crowbars and stealing $10,000 in cigarettes.
Detective Rampal said the men were of Caucasian and African appearance.
She said the Suzuki was later found burnt-out in Springvale and the Isuzu burnt-out in Pearcedale.
Anyone with information can call Crime Stoppers, 1800 333 000, or Frankston CIU, 9784 5555.