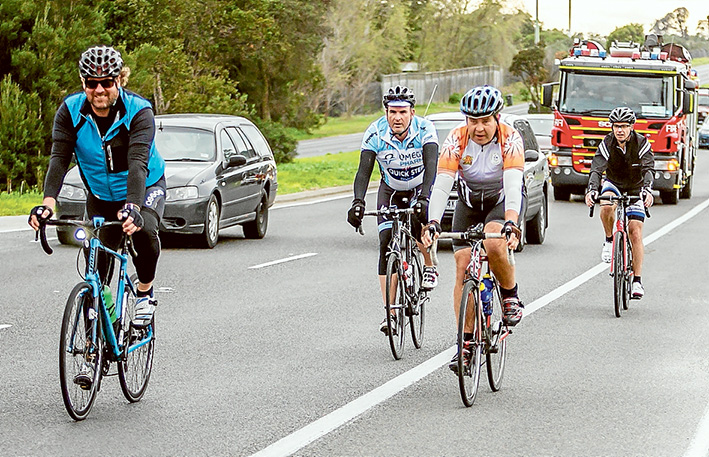 A CFA career firefighter is riding across Victoria to raise awareness of mental health as a result of his experience with depression.
Wangaratta-based operations officer Terry Heafield stopped off at Mornington fire station on Friday for morning tea and to speak of his experiences.
His told firefighters to seek help and not be ashamed if they were depressed. He said depression should be seen as an ailment, not a weakness.
The Mornington stopover was part of the Frankston to Rosebud leg of the trip which will take him 2500km through country towns and ending at Geelong where his brothers are also firefighters.
Heafield said he had gone undiagnosed with depression for a long time, with his family blaming the pressures of firefighting for his ill-temper and dark moods.
Now that things are out in the open, they are confident he is back on level ground, emotionally speaking.
His efforts have put much-needed focus into his life and wellbeing. "I cannot believe the support and interest that my ride has achieved," Heafield said.
"My goal is to help just one person and not allow themselves to get to the point that I did.
"While this goal has already been achieved, I will continue to try and help others. The ride is a major step in my recovery as I would never have thought of doing anything like this in my life.
"I would like to have discussions with as many people as I can along the way and hope that everyone will get involved. I would like to hold discussions at locations where I will be resting for the night but am happy to do anything on the journey."
The Facebook page Don't Do It Alone allows people to make contact follow the ride.