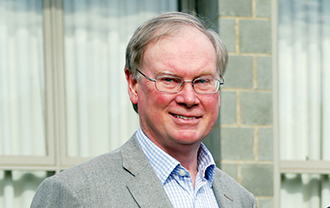 MUNICIPAL officers have been accused of blunders and mistakes that have seen councillors across the state fail to fulfil a state government directive to adopt a new code of conduct.
The government last week was forced to take urgent legislative action to avoid sacking 13 councils and standing down nine individual councillors after a report from the Local Governance Investigations and Compliance Inspectorate.
The report listed Frankston as one of the councils that failed to meet the signing deadline and Mornington Peninsula Shire councillor Hugh Fraser faced being stood down for adding "signed under protest" to his signature.
"I signed off on the new code of conduct in front of the CEO Carl Cowie as required and within time. I have had no contact from them as to a problem – which I would have thought to have been a courtesy if there was a problem, which there is not," Cr Fraser told The News in an email last Wednesday.
"As you know, I together with the mayor Cr Graham Pittock, Cr Tim Rodgers and Cr Tim Wood QC voted against council adopting this code of conduct. It contained a number of irregular, to say the least, clauses as to delegates, confidentiality, and no criticism clauses inserted by management and councillors which limit what councillors can say, discuss and do."
Cr Fraser, a barrister, believes the code of conduct will restrict his input to the shire's Audit Committee.
Frankston MP Paul Edbrooke told parliament on Thursday that the Acting Local Government Minister Richard Wynne "blamed administrative blunders and incompetence in council administration and said they had failed in their duties".
Shire CEO Carl Cowie did not respond to requests for comment from The News.
Among the 10-page list of expectations and behaviours, the code adopted by the shire makes it punishable for councillors to divulge confidential information, accept gifts other than of "token value", "malign" other councillors for their decisions, and use council resources such as mobile phones and cars, for personal use.
The code backs up state government reforms introduced last year to deal with rogue councillors, who will now face an independent conduct panel that can impose six-month suspensions.
After the meeting in June Cr Fraser said the council was trying to push through changes before the deadline, calling the draft put up by management a "scissors and paste" job, inconsistent with the Local Government Act.
Cr Fraser said the act already contained confidentiality clauses to promote transparent council business, but that the revised code of conduct departed from this and would prevent debate.
"The result is a repressive uncertain code which, under pain of a misconduct allegation, could be used to stifle democratic debate by councillors in council and the community."
Mr Edbrooke said the new legislation introduced to Parliament will allow councillors to review and amend their codes of conduct up until 22 February next year.
Council elections will be held across the state on 22 October.
"The new requirement to sign a code of conduct in front of the CEO within one month, which 66 of the 79 other councils were able to fulfil, was simple and very clear. Councils were advised on multiple occasions about this requirement," Mr Edbrooke said.
"The vast majority of Victorian councillors were able to understand it. Councils were first notified of the new requirement at the end of 2015 — ample time I would have thought.
"What my constituents are asking is, 'How can we trust these people to make extremely important decisions in our interests if they cannot even sign a form properly within a month?', 'If I don't pay my rates, I get fined. If I am two minutes late getting back to my car in a council carpark, I get fined'.
"It is not mental gymnastics to sign a piece of paper in front of a CEO after being asked to do it plenty of times, but there are a lot of questions from our community that deserve answers because we are coming up to council elections of course and councillors need to prove to us that they are competent enough to do the job."
The Premier Daniel Andrews said the government would step in so councillors are not disqualified "in the interests of ratepayers".
Mr Wynne said the non-complying councils had admitted "to gross incompetence in not meeting this simple requirement, and they have asked the government for a solution to ensure ratepayers don't suffer as a result of these mistakes".
"Communities should be able to rely on their elected councillors to behave with the utmost integrity and professionalism at all times, so it's important they abide by codes of conduct that reflect these values."