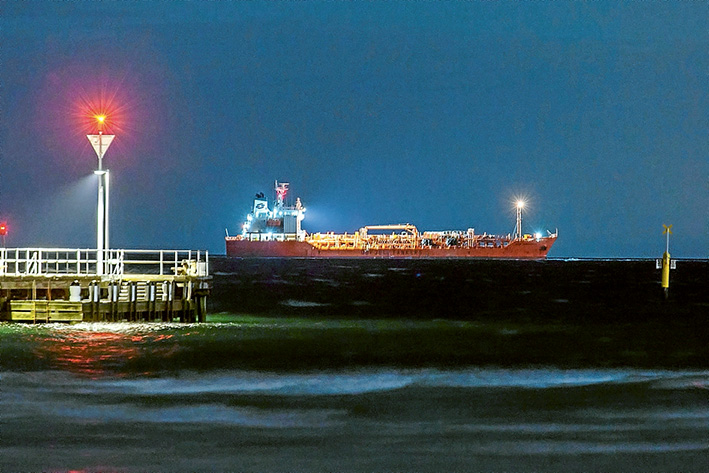 MARINE authorities are investigating the grounding of an oil tanker last Friday afternoon on a sandbar off Rosebud.
The 115 metre Bow Singapore is believed to have hit the sandbar on the edge of the shipping channel west of Hovell Pile about 4pm.
Just after 11 that night as the tide rose the tug Hastings took about 20 minutes to free the ship which was believed to have been turning towards Geelong when it hit the bottom.
The tanker is capable of carrying 6219 tonnes of oil or chemical products, but authorities were reported as saying there had been no environmental damage as a result of the grounding.
The Port of Melbourne Corporation listed the Bow Singapore as having departed the bay at 1pm Saturday.
First published in the Southern Peninsula News – 23 August 2016