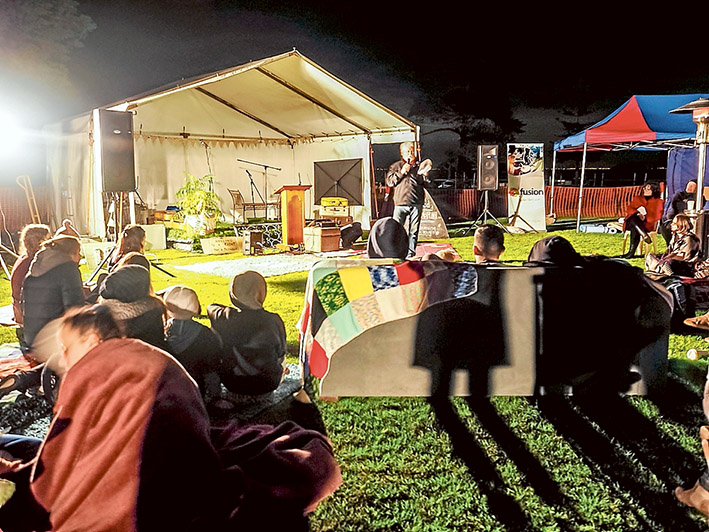 TWO recent events encouraged people to sleep out for a night to help raise awareness about homelessness.
The sleep-in-your-car event, Saturday 6 August at Mornington Park, was organised by Fusion Mornington Peninsula.
The event was one of several similar events across Australia aiming to raise awareness and funding to address homelessness. "It is shocking to think that on any given night in Australia there are more than 100,000 people without a home or a safe place to sleep," the mayor Cr Graham Pittock said at the sleep-out.
At the second event, on Tuesday 9 August at the Salvation Army's premises in Rosebud West, Cr Antonella Celi spoke about all the ways in which the council was working with other organisations and the community to help reduce the incidence of homelessness across the peninsula.
Cr Celi said that night's census was expected to tally the numbers of people who were homelessness and highlight how important it is that they receive the right help and support.
"Homelessness on the peninsula can be lowered in many ways and your action to help with just one situation will make a big difference to those suffering housing stress," she said.
"Please consider making a donation for emergency relief, donating a swag or bed pack, or making available a vacant room or dwelling for rental."
The shire is also advocating for state and federal governments to legislate for increased social and affordable housing infrastructure. It wants housing projects to be developed that are innovative and in keeping with neighbourhood character.
"Over the next 12 months the council will review its council plan, planning scheme, Triple A Housing policy and associated policies, to ensure that homelessness and housing stress are alleviated," Cr Celi said.