By Debra Mar – RPPFM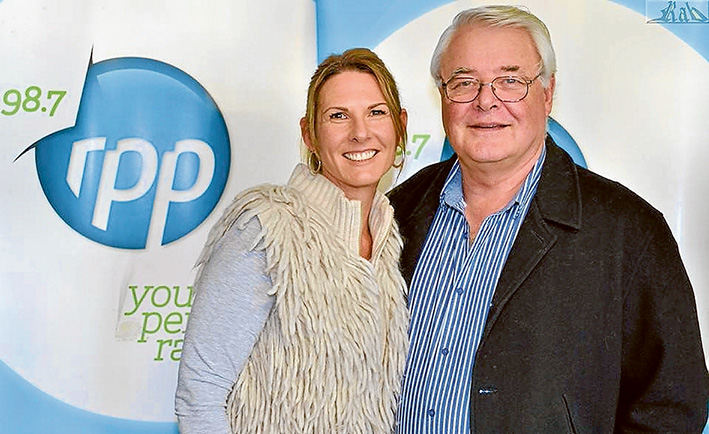 Like it or not – we are all getting older – and so is the Mornington Peninsula's population.
So starting Thursday, September 1st at 11am, RPP FM will broadcast the Age Stage – a new 50 minute weekly magazine style program designed to explore the issues associated with our ageing.
The Age Stage is aimed at anyone with an interest in the over 50 age group and will focus on all aspects of life from retirement, retirement lifestyles and aged care to health, finances, exercise, food, medical and technological change, entertainment, travel and our homes.
Executive Producer Brodie Goozee, will present the program alongside Vicki Barber.
Brodie and Vicki will draw on a line of up of RPP reporters who each week will value-add by reporting on any topical issue that affect the 50 plus age group.
Three big sponsors have come onboard to help spread the word – The Village Glen in Rosebud, Encore Living and Village Baxter.
Peter Nilsson, Chief Operations Officer of The Village Glen said, "The aim of the program is to educate the marketplace and give locals the opportunity to ask questions."
Managing Director of Encore Living, Tom Camp added, "I bring a regional Victoria focus on living options available to older Australians. I want to ensure people understand what living choices they have and provide accurate information about those choices."
Stuart Shaw, General Manager of Village Baxter says he's delighted to be part of The Age Stage and says that the community must understand the important issues the program will examine.
Station Manager Brendon Telfer, congratulated the programming initiative saying, "RPP FM as the voice of the Peninsula, needs to examine all aspects of our lifestyle and I know the team will present a brilliant series that will be supported on air, online and on our website.
Tune in to 98.7FM or 98.3FM Frankston on Thursday, September 1st for the opening show just after the 11am news. Live stream from the rppfm.com.au website and download our APP.