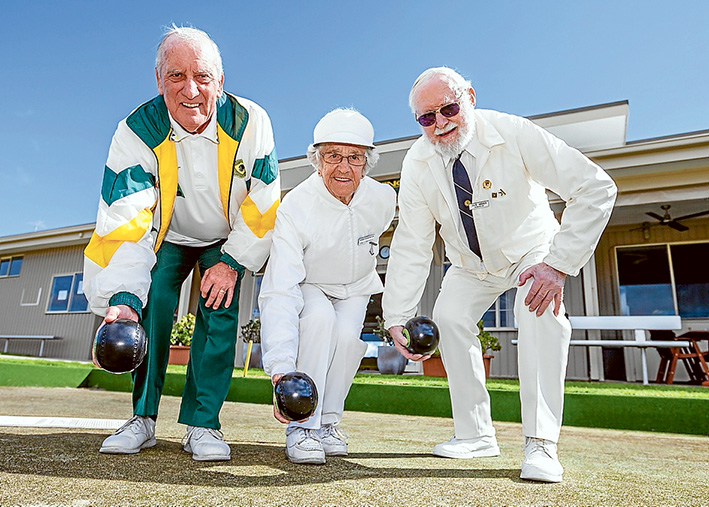 AN Aboriginal campsite on the clifftop overlooking Port Phillip Bay was the perfect place for the introduction of lawn bowls to the Mornington Peninsula on 1 June 1917.
Mornington Bowling Club was established on that date and now has 188 members. Of these, 167 are full bowling members and 13 are social members.
Guests at the season opening on Thursday included Jack Missen and Vera Cornwell.
The 90 year olds were given the honour of "rolling the jack" as the club's eldest members who still bowl on a regular basis. A third nonagenarian member, Bobby Churcher, is the eldest of the three, at 91, but he is holidaying in Queensland.
Mr Missen joined the club 20 years ago from Sassafras where he and wife Heather were office bearers. He is an accomplished artist and author, and is presently working on his third book after the first A Family History the second, A One Man Band.
Ms Cornwell, Mr Missen's junior by a month or so, joined the club with her late husband Bobby 14 years ago. She is known as the "matriarch" of the club and still bowls every Wednesday and Saturday.
"Only last week she was on the winners' rostrum," club president Ray Metherell said.