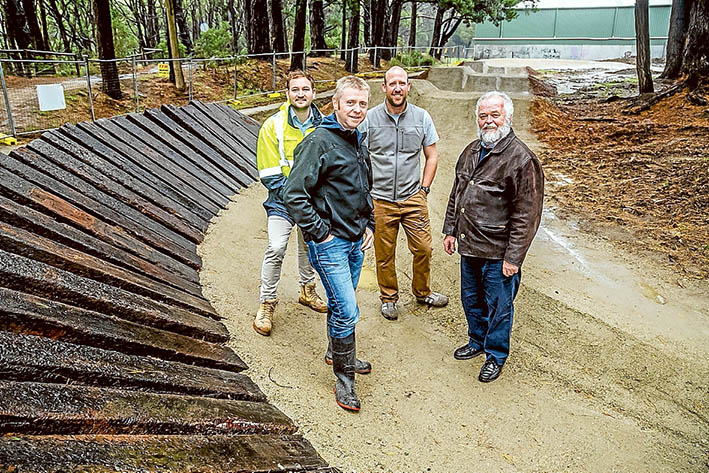 BIKERS are getting ready to test their riding skills on the newly-opened Red Hill Bike Park track.
Construction of the $65,000 track began in May, with Mornington Peninhsula Shire working alongside Red Hill Riders Mountain Bike Club to develop a park that will test and improve the confidence, control and safety of riders of varying skill levels.
Red Hill Riders president Mark Gardner said mountain biking was one of the fastest growing sports in the world. "New trail centres and riding experiences are attracting riders from all over the country, and mountain biking on the Mornington Peninsula is no different," he said.
"Red Hill Riders now have more than 10 years' experience working alongside Parks Victoria and Mornington Peninsula Shire to provide off-road riding experiences by bike."
Park features include a jumps line with drop-in and wall-ride, raised boardwalk style trail and      balance lines and a 'trials' area. Railway sleepers and logs make testing obstacles, and 400 indigenous plants have been planted.
"The club expects riders aged from five to 65 to test themselves on the new trails. "Trails like these will bring riders, families and their friends to the area – and then they will want to explore the peninsula which is huge for tourism," Mr Gardner said.
Red Hill Bike Park is at the Red Hill Station Reserve, Red Hill South. Access is from the car park on Callanans Rd or Red Hill Rd. Details: mornpen.vic.gov.au
First published in the Southern Peninsula News – 30 August 2016