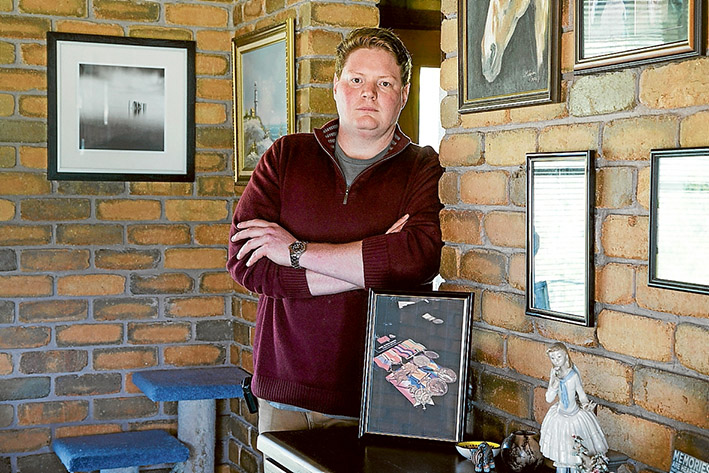 THIEVES may have used a doggie door to enter a Somerville house last week to steal two sets of war medals, jewellery, a laptop computer, childhood memorabilia and even rosary beads.
The theft from the Whitneys Rd house has shocked the owner, Marc Burton-Walter, because the items have mostly sentimental value.
They include his grandfather's WWII medals – the 1939-1945 Star, the Africa Star, War Medal and Defence Medal (all original), and his New Zealand-born great uncle's WWI replica medals – 1914/15 Star, British War Medal and Victory Medal.
"They will probably end up in a bin because they are worthless to anybody else, but are tremendously valuable to my family," Mr Burton-Walter said.
Thieves made their way into the house about 9.20am Friday – just after Mr Burton-Walter left the property to drive to the shops.
"There are so many robberies in Tyabb and Somerville lately that everyone is very much aware these days," he said.
Detective Sergeant Dannie Dobell, of Mornington Peninsula CIU, said neighbours saw a white EF Ford in the driveway at that time of the thefts.
Anyone with information should call Detective Senior Constable Toby Tyler, 59781300 or Crime Stoppers 1800 333 00.