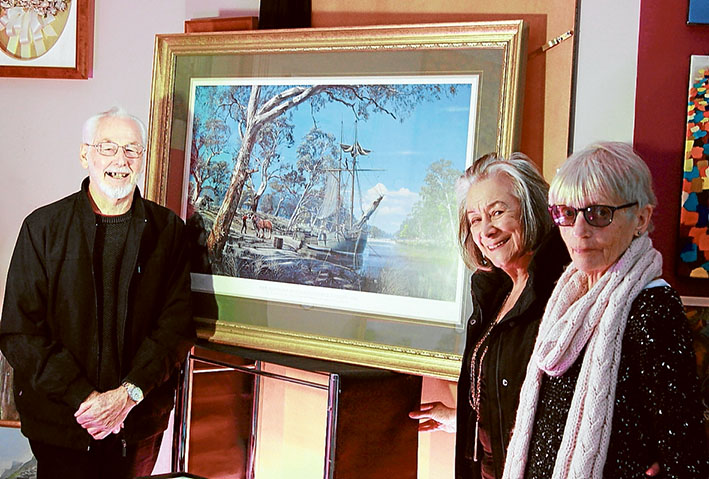 THE Crib 208 Arts Studio in Crib Point will host art royalty when renowned maritime artist, Richard Linton, comes in for a discussion at 4pm on Tuesday 13 September
The free event will discuss Linton's many works including "On The River Min", which depicts British Tea Clippers loading tea at the Pagoda Anchorage in Foochow, China.
Visitors to the studio will also be able to view a print of Linton's "The Founding of Melbourne" which depicts the landing of the Enterprize in 1835 on the section of the Yarra where Melbourne now stands.
Linton is one of the few artists to have been commissioned by the Franklin Mint to have his paintings reproduced in the old method of hand lithography in Paris at the House of Moulot, where artists, Chagall, Matisse and Picasso had lithographs of their works produced.
The Crib 208 Arts Studio is at 208 Stony Point Rd, Crib Point.
To attend call gallery owner Norma Carew by 11 September on 5983 6027 or 0405 181 295.