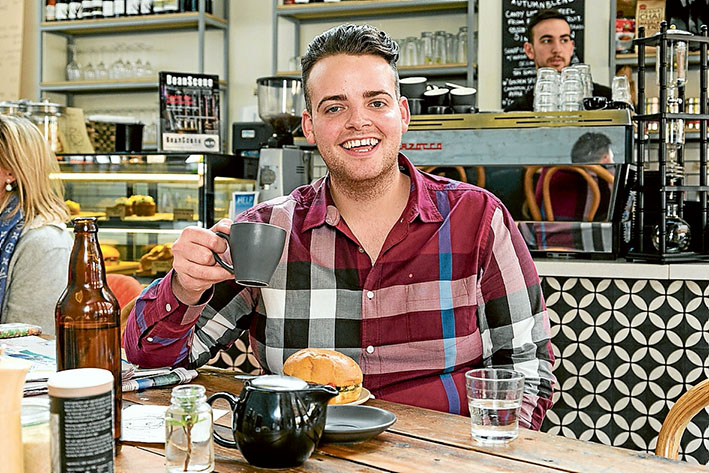 AWAITING the judges' nod was not as nerve wracking this year as last year for Mornington restaurateur Jill Henderson at the Restaurant and Catering Association's 2016 Awards for Excellence presentations.
And her decision to avoid any stress paid off as her Winey Cow Restaurant in Main St won two awards – best regional cafe and cafe of the year – at a function at the Melbourne Function Centre last month.
Cafe of the year is open to cafes and restaurants all over Victoria and Tasmania.
"We entered the awards last year for the first time and, I must admit, I was more nervous then than this time around," Ms Henderson said.
"We didn't win then but we had scored highly, so we knew we would go close.
"Perhaps this year we had lowered our expectations a little bit for the regional awards and we knew we were in with a good chance.
"But we certainly weren't expecting to win cafe of the year and I was certainly nervous going into that."
The results were "exciting", she said. "We really did well."
Winey Cow Restaurant beat 14 other restaurants in the regional awards finals and more in the overall finals, although the names and number of other entrants are kept secret.
The judging process involved undercover judges assessing a broad range of factors, including the restaurant's food, beverages, customer service, menu selection and eating environment.
"We are a licenced cafe with brunch a speciality, but we offer a whole restaurant experience," Ms Henderson said.
"Our diners can have starters, mains and dessert or simply bring their laptop and work over a coffee and baguette.
"A sommelier chose our wine list, a nutritionist designed our smoothies, while our barista, Craig Simon, is the only one on the peninsula serving his own brand of coffee.
"We serve local food wherever we can – it's a menu you can eat with your eyes."
First published in the Mornington News – 6 September 2016