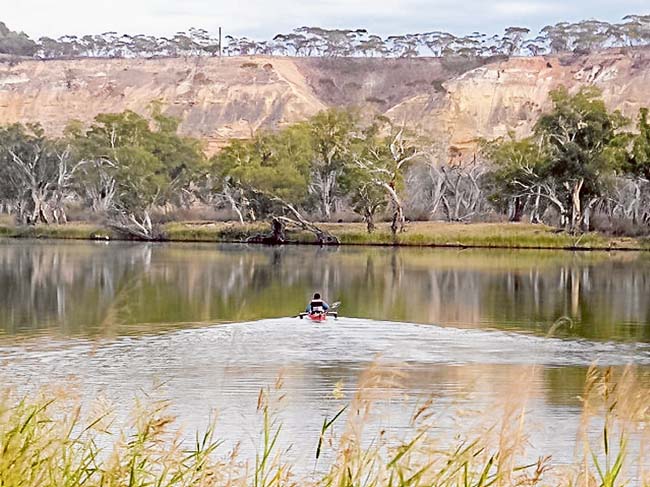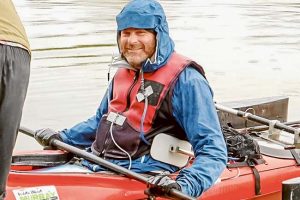 PAUL Lucas has done a bit of yachting, but travelling thousands of kilometres down the Murray River was never on his radar.
But for 89 days from 1 March that's exactly what he did.
Steering a tinny powered by a small outboard Mr Lucas was trailing behind a kayak being paddled by Dave Jacka.
Onshore, the pair were in turn being shadowed by friends following the winding course of the Murray as best they could by road.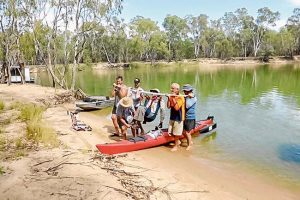 What sounds like a reasonable and enjoyable enterprise for a bunch of friends had one major difference: Dave Jacka is a quadriplegic with just six per cent of full bodily function.
For his trip down the Murray Jacka's hands were taped to the paddle and he had to be hand fed by his support crew every 15 of the 2226 kilometre trip.
A quadriplegic since a motorbike accident when aged 19, Jacka is no stranger to tackling difficult feats.
He has flown solo around Australia in a light plane and piloted solo a microlight trike.
Jacka's abilities far exceed his disabilities. He represented Australia in the 1996 Paralympics, was awarded an Order of Australia Medal (2015) for his contribution to people with a disability through sport and is a motivational speaker, giving advice and encouragement on overcoming challenges and dealing with change.
Paul Lucas, of Mornington, joined Jacka's Murray enterprise after meeting through the organisation Solve Disability Solutions, whose volunteer engineer, handymen and tradesmen members like nothing better to do than design and make equipment to help the disabled.
Solve's answer to Jacka's inability to use his feet to steer the kayak was to build an electronic "suck-puff" device that moved the rudder either left or right.
It was based on a similar device Jacka used to change the revs of his plane during his flight around Australia.
"I've been with Solve for five years and this was the most satisfying project so far, and I also got to see the equipment in use," Mr Lucas said after his return from the river.
Bill Hallet, also of Mornington and also a member of Solve's Mornington Peninsula branch, said its members "love solving problems and making things".
"If anyone has, or knows someone, with a disability and think that a special piece of equipment made just for them could make your life easier or more comfortable, help them get out and about more, do a sport, help with rehab, or needs a commercial piece of equipment modified for their needs, then we'd love to talk to them," he said.
Mr Hallet said examples of what Solve has made ranges from the complex – playground equipment for a specialist school, modifications to wheelchairs, special development exercise equipment, specialised furniture and beds – to equipment for everyday living, mobility aids, garden tools and a even a CD pick-up tool."
To contact Solve call 1300 663 243 or email info@solve.org.au
First published in the Mornington News – 6 September 2016