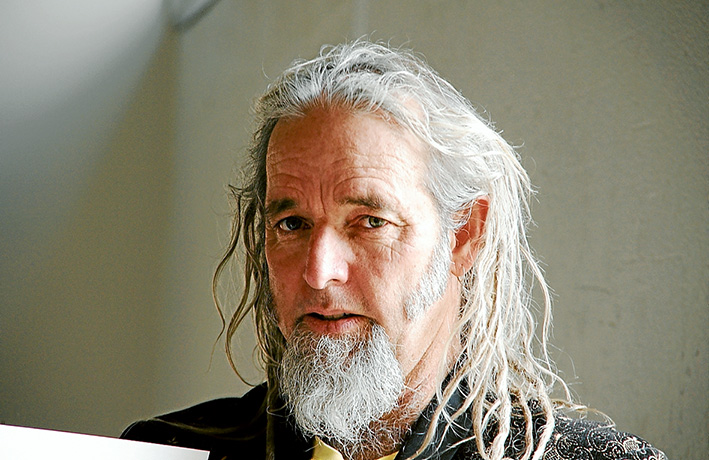 PHOTOGRAPHER Daryl Gordon has an image for the future. Actually, he has many images for the future.
Fascinated by the photography since he was eight, the Balnarring father of three regards all of his shots as historical records.
"It's really difficult to put a finger on why [I was attracted to photography]. I guess I love the power that a single image can carry and the archival nature of photography," Gordon says.
Although the images he shoots as a commercial photographer may or may not be seen by the client as having any historical value, there is no doubt that at some time in the future they will provide some reference to the past.
However, an ongoing project of Gordon's is more certain to gain more attention.
Fourteen years ago he decided to photograph "peninsula people".
As a photographer with the Hastings-based Independent News Group, Gordon found himself having access "to a lot of interesting people".
"I thought I'd like to document these people for history's sake; that's the main driving force behind my photography, whether anybody in the future will care doesn't bother me," Gordon says.
A selection of photographs from his Peninsula People series will be exhibited at Mornington Peninsula Regional Gallery from 24 September to 20 November.
"Clearly I didn't photograph every person and, to me, some were quite a personal experience – photographing colleagues for example," he says.
"The common denominator throughout the whole series was to show the public and private side of the subject. Most people have a public persona and I guess I was trying to show a little more of the private persona.
Gordon says he chooses his subjects "through a gut feeling" and tries to get to know them – if even if just for half an hour – before beginning the shoot.
"Lots of personality types interest me [although] the overriding type of subject in this exhibition is the creative type.
"Most people were photographed in their creative spaces or homes, which were one and the same at times." An exception to people from a professional creative background is Flinders MP, Greg Hunt.
Gordon says he gave his subjects "minimal" directions but "insisted on their need to make contact with me [through the lens] and, therefore, the future viewer".
The Peninsula People project is ongoing and Gordon credits his former colleague and now photographer for The News, Yanni Dellaportas, for pressuring him to "put a start and a finish date" on choosing images for the current exhibition.
"I get leads from the subjects I shoot by asking if they know anyone else who would like to have their portraits done for this project. Like the roots of a tree, you never quite know where it will take me or end up," Gordon says.
"The exhibition is sort of a vindication of the portraiture work that I have done and what I continue to do. The selected works, as a group, will hopefully show the effects of the passage of time over all of us and the varied yet common links through all of us; our commonality as human beings."
Peninsula People, portraits by Daryl Gordon, Saturday 24 September – Wednesday 20 November, Mornington Peninsula Regional Gallery, Civic Reserve, Dunns Rd, Mornington, darylgordonphotography.com.au